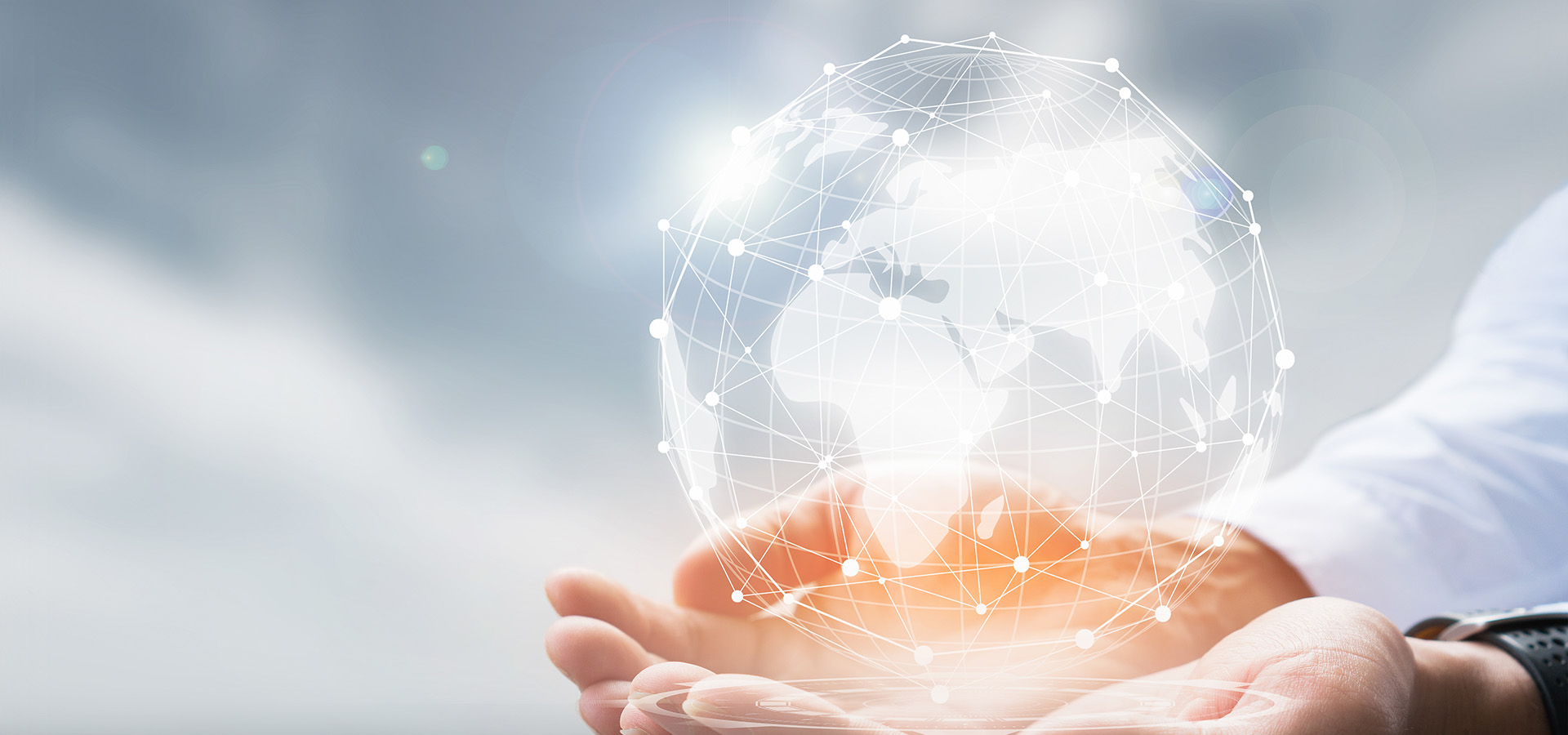 What We Do
We specialize in working with foreign government agencies and companies that are targeting the Japanese market. We support their promotions in fields such as trade, investment and tourism, as well as other needs typified as B2B bilateral business matching.
We also provide Japanese companies aiming to enter foreign markets with a range of related services, including market surveys, inspection tours & technical visits, trade show exhibits, and B2B matching.
Our primary mission is to build bridges in both directions, between Japan and the world.
◇ Overseas Market Investigation
◇ Overseas Market Entry & Expansion
◇ Planning and Operation of MOPs (Meeting-Oriented Programs)
◇ Other Added Services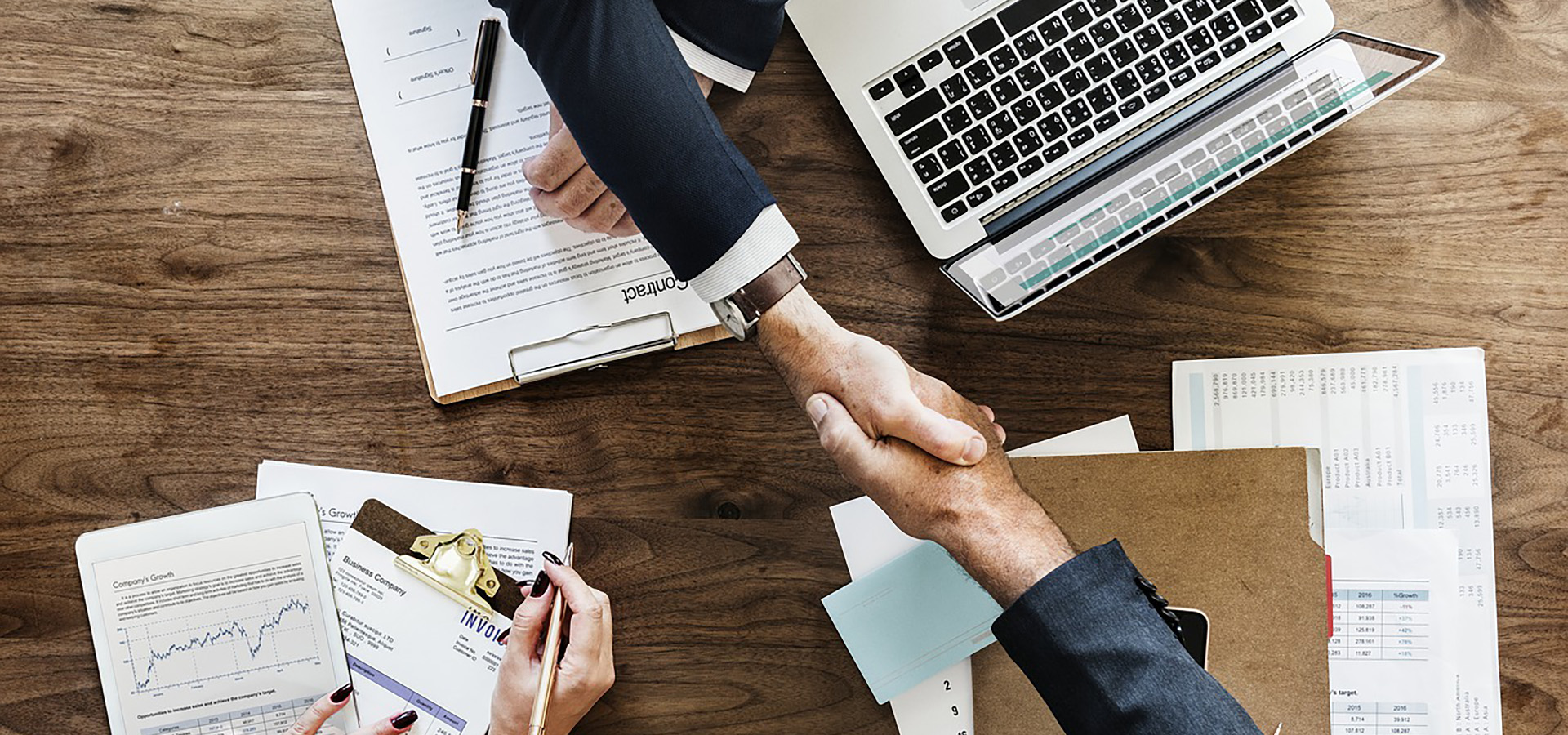 Who We Are
Since our foundation in 1994, we have applied strong teamwork within the broad network we have built up in Japan and overseas, to bring advanced and challenging projects to successful completion in diverse fields and industries. The determined spirit with which we always stand by our customers and guide their missions to success is a proud part of our DNA. Our spirit is always to excite, stretch, and grow together, as we continue to take on all challenges. 
| | |
| --- | --- |
| Corporate Name: | Global Media Corporation |
| President & CEO: | Masanori Tonegawa |
| Established: | January 1994 |
| Head Office: | 7-2-2F Nihonbashi Kobunacho, Chuo-ku, Tokyo, 103-0024 |
| Phone: | +81-(0)3-5623-6550 |
| Fax: | +81-(0)3-5539-3539 |
| Email: | mail@gm-group.net |
Our Services
◇
Overseas Market Entry & Expansion and Investigation
◇
Planning and Operation of MOPs (Meeting-Oriented Programs)
◇
Other Added Services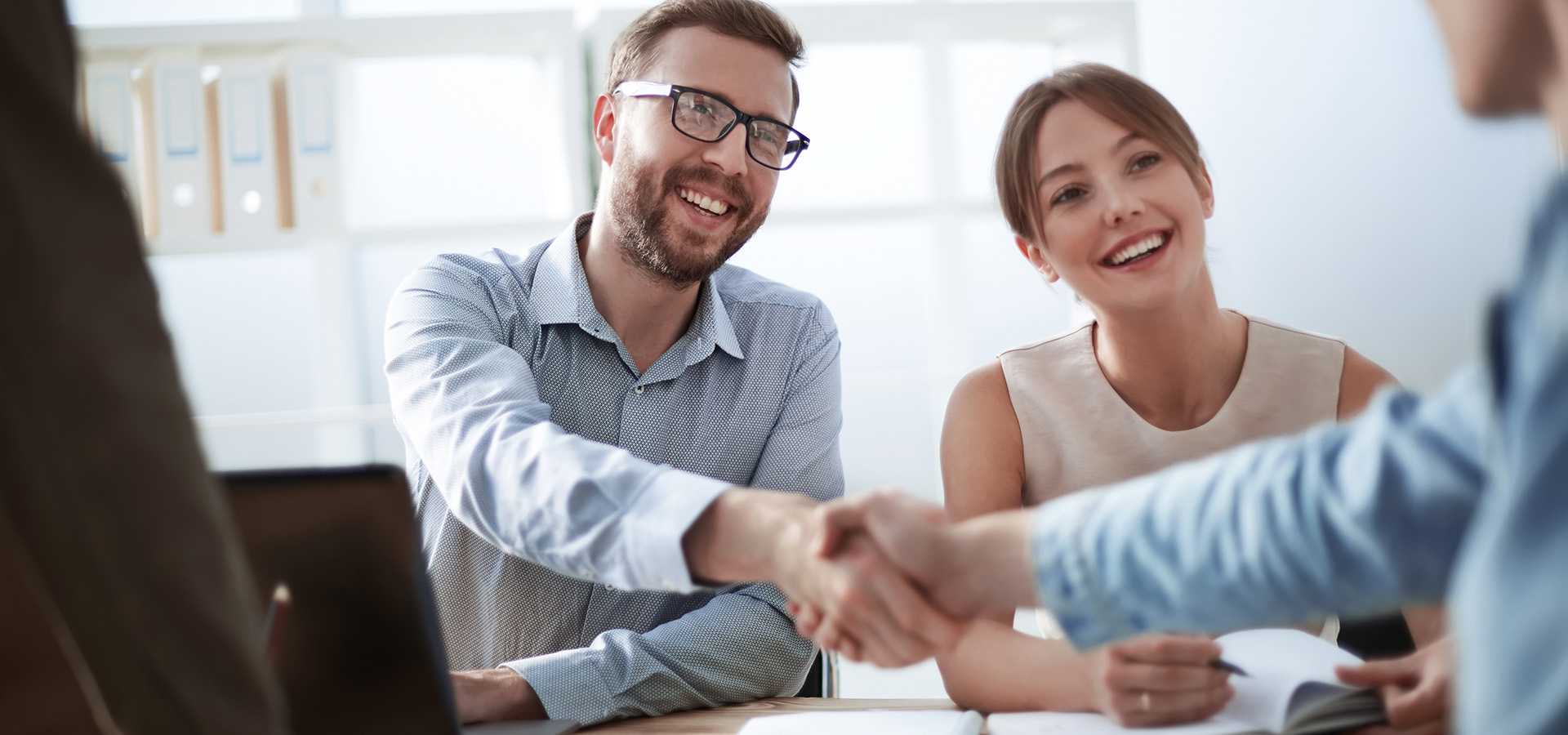 Overseas Market Entry & Expansion and Investigation
With the advance of IT and digital technologies, business is entering an age of seamless, real-time expansion on a global scale. Electronic media are truly making the world into a global village. At trade shows these days, it's common to see buyers with iPads photographing products that interest them on the booths, attaching prices and terms, and sending confirmation emails on the spot to their companies and partners. They can go on to upload related data and videos on their own company's marketing site, and even publish product launch previews.
Even so, entering the Japanese market from overseas is no easy matter. First of all, there are the barriers of language and different business customs. Japan's complicated distribution channels are another headache for foreigners. When it comes to specific questions, like whether their company's goods and services have potential in the Japanese market, and what approach to take in expanding their business in Japan, most situations bring foreign companies to a standstill.
The support services we provide, which lead to real demand, apply the valuable body of marketing investigations we have built up in Japanese and overseas markets, and the knowledge of what to do and how to do it that comes from our experience in helping clients break into those markets.
Main Support Content
Feasibility study, market research and finding partners
Planning and operation of MOPs (Meeting-Oriented Programs)
Briefings and seminars on entering the Japanese market
Trade show exhibiting and representative exhibiting
B2B bilateral business matching
Proxy management of year-round promotion offices
Related services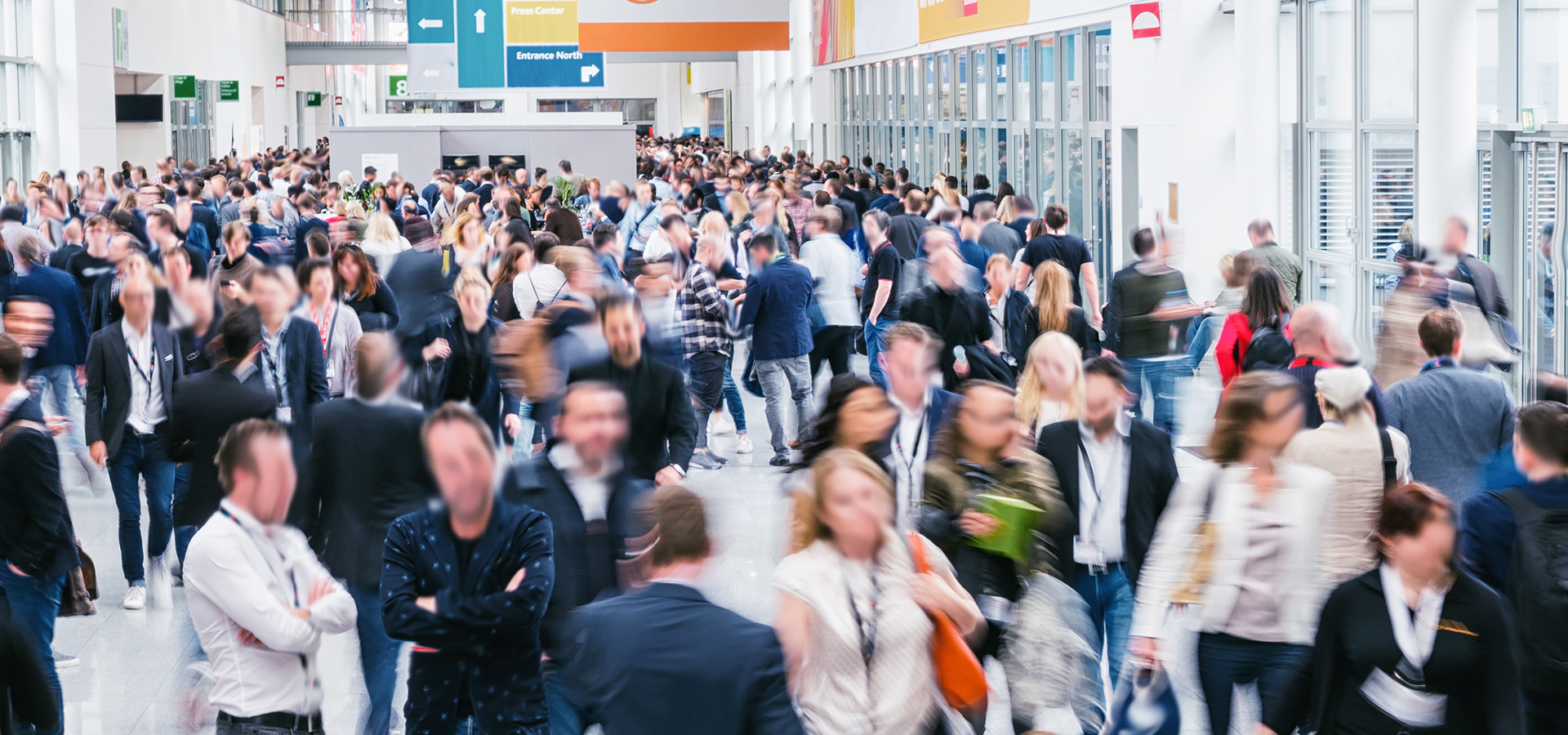 Planning and Operation of MOPs (Meeting-Oriented Programs)
The planning and operation of Meeting-Oriented Programs (MOP) is one of our core strengths, gained by organizing more than 500 events of all sizes. MOPs are programs planned to make a communication space where people gather into a medium for attaining their goals. They are implemented in a variety of styles, such as seminars, workshops, shows, B2B gatherings, and other events. We bring in elements of art, technology, and psychology, and work with down-to-earth sincerity to guide MOPs to success.
The primary key to success in stages from the planning to execution of conventions and events is to set a clear strategy. It is vitally important for the organizers and ourselves to fully share and commit to the strategy which defines the goals to be attained. The next question is whether preparations and methods are developed with a sound balance between the three aspects of economic effect, social effect, and communication effect. The operation of conventions and events is also a matter of risk management. Our raison d'être is to give organizers the confidence and peace of mind of knowing that their project is assured of success. We deliver that certainty through a process of envisaging the problems which could occur during the event, presenting information as the basis for deciding responses to each, and resolving failure factors.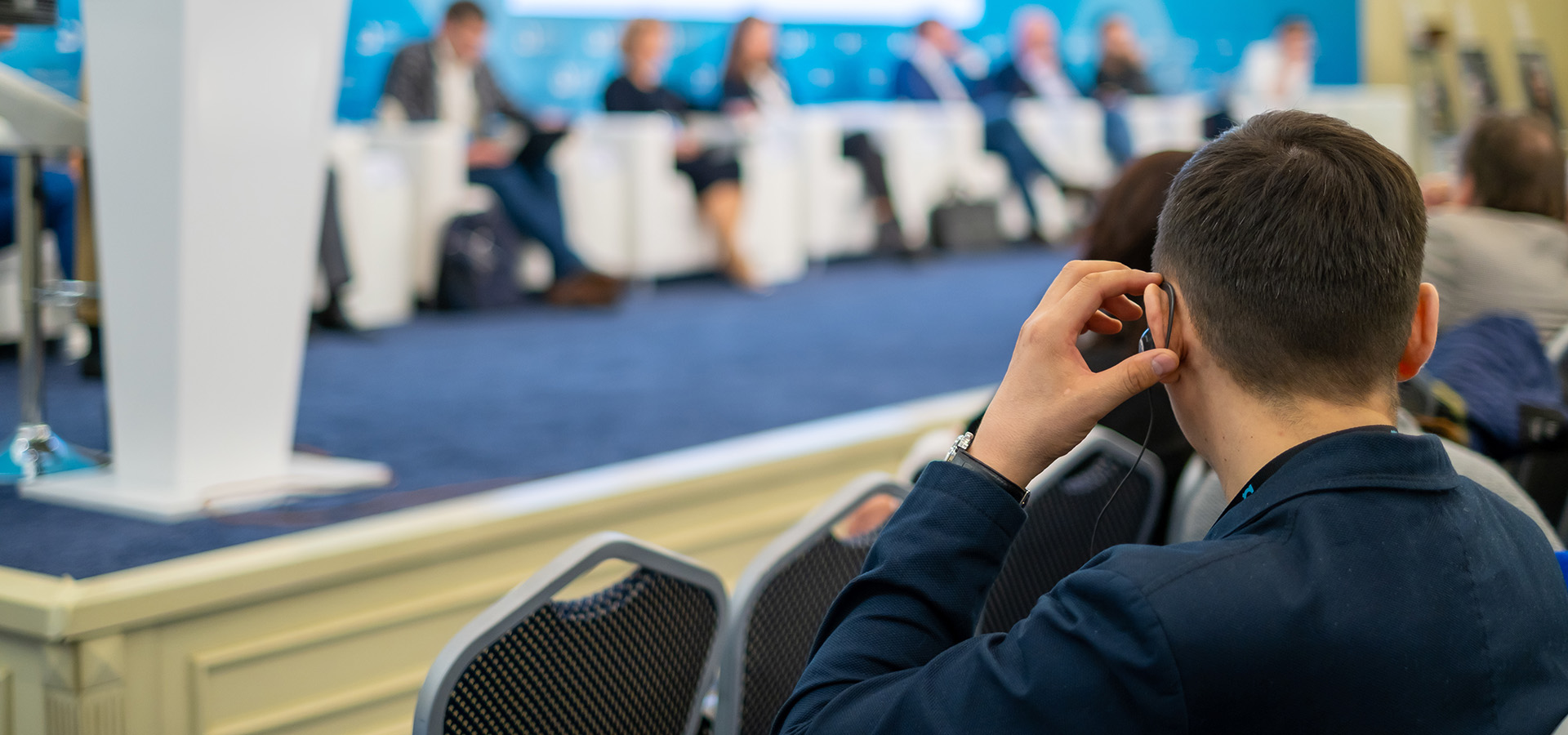 Other Added Services
Interpreting and Translation
The key to our ability to freely use the languages of the world is the depth and quality of our lineup of full-time staff in each language. That is also why we are described as "a professional, multinational team for linguistic services". In our translation work, our primary concern is to deliver translations that match the purpose and application of each kind of document. Examples include the texts and minutes of international conferences on various themes, highly-specialized academic papers, manuals, which demand concise expression, company prospectuses and annual reports, which need refined expression and style, and planning and presentation documents, which must have dynamic text.
Our interpreting service, renowned for quality and a long record of success, assigns the right people for every purpose, from simultaneous and consecutive interpreting of international conferences to general interpreting for business negotiations and trade show booths. We cover a wide range of Asian and European languages, in addition to Japanese and English, and we are constantly strengthening our organization to meet all our customers' linguistic needs.
Printing, Sales Promotion Tools, and Video
We provide a full suite of services, running through design, layout, editing, printing, and shipping, of all kinds of printed matter, starting with company prospectuses and product pamphlets. Our ability to provide end-to-end service is how we can deliver higher quality while reducing our customers' expenses.
The production of other items, like backboards, pop-ups, signs, banners, stickers, and labels, is another of our core skills. Video production, for posting on YouTube and clients' own sites, has been a growing field in recent years.
Our passion for producing the best video for the customer's goals, on time and on budget, backed by our commitment to our craft, is clearly reflected in the works we deliver, which outshine the competition with their outstanding added value.
Aspiring to Higher-Quality Living and Society, With Safety and Peace of Mind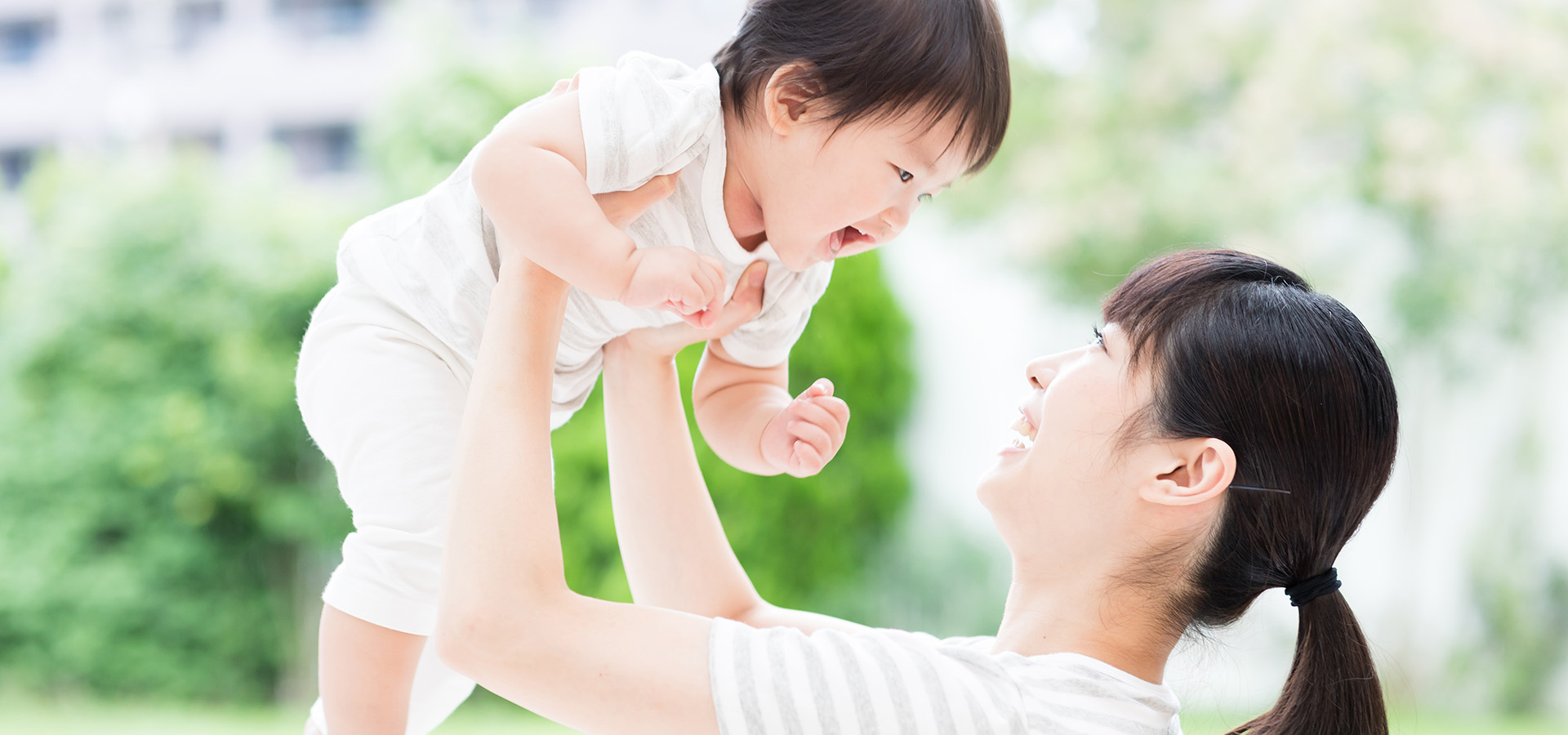 Our Social Contribution Activities
We established our US corporation in 2003. We got involved with Boys Town in 2004. That was the first time we supported the preparation and operation of training in child protection from the position of a PCO (Professional Congress Organizer). Since 2004, Boys Town has organized annual training in Los Angeles for Japanese child care facilities. In October 2008, we organized the first special seminar in Tokyo, joined by a guest instructor from Boys Town. Since 2012, we have been working to extend the Boys Town Common Sense Parenting program in Japan. We now support the work of the Executive Office of the Institute of Boys Town Program Facilitation in Japan (IBPF Japan), helping to assist its supporters, who are active throughout Japan.
・
Common Sense Parenting website
・
IBPF-Japan website
What is Boys Town Common Sense Parenting?
Parenting means "caring for and raising a child, as a parent". With the addition of "common sense", we get "a program for learning what is common sense in parenting". The Common Sense Parenting developed by Boys Town is widely used in all states of the USA, to help families who want to learn about parenting, and those which mistreat children through lack of parenting knowledge. It has gained widespread acceptance in Japan too, in child care facilities and a wide range of other fields. The existing Common Sense Parenting program covers children in upper years of elementary school and older, so a version for younger children was needed. Another reason behind that need was the fact that abuse is concentrated on infants and young children. In that context, pediatrician Dr. Ann Russel of Boys Town Hospital, Boys Town Common Sense Parenting officer Bridget Burns, and others were tasked with cooperating to present "Common Sense Parenting for Toddlers and Preschoolers" to the world.
What is Boys Town?
Boys Town is an independent support facility for children, located in Omaha, Nebraska, and operated by an NPO body of the Catholic Church. Its founder, father Edward J. Flanagan, established Boys Town in 1917, as a facility to take in homeless and delinquent young people. Father Flanagan's philosophy was "There are no bad boys. There is only bad environment, bad training, bad example, bad thinking". He provided children with love, education, and occupational training. Boys Town Boys Town adopted the Teaching Family Model for care homes, which was developed by Kansas University in the late 1970s, to support the ever-growing numbers of delinquent children. Since then, that program has been evolving into a variety of programs for boys and girls and their families.
The special characteristic of Boys Town is that it focuses on children's behavior and applies its outstanding system to staff education to grow the skills of its staff as specialists, to make the most of their skills in reforming children's behavior. The trained staff who deal directly with children work in close liaison with supervisors, to provide each individual child with appropriate guidance to lead them to the social skills they need. It is vitally important for people with a passion for child care to have the confidence to provide appropriate care without burning out.
・
Boys Town website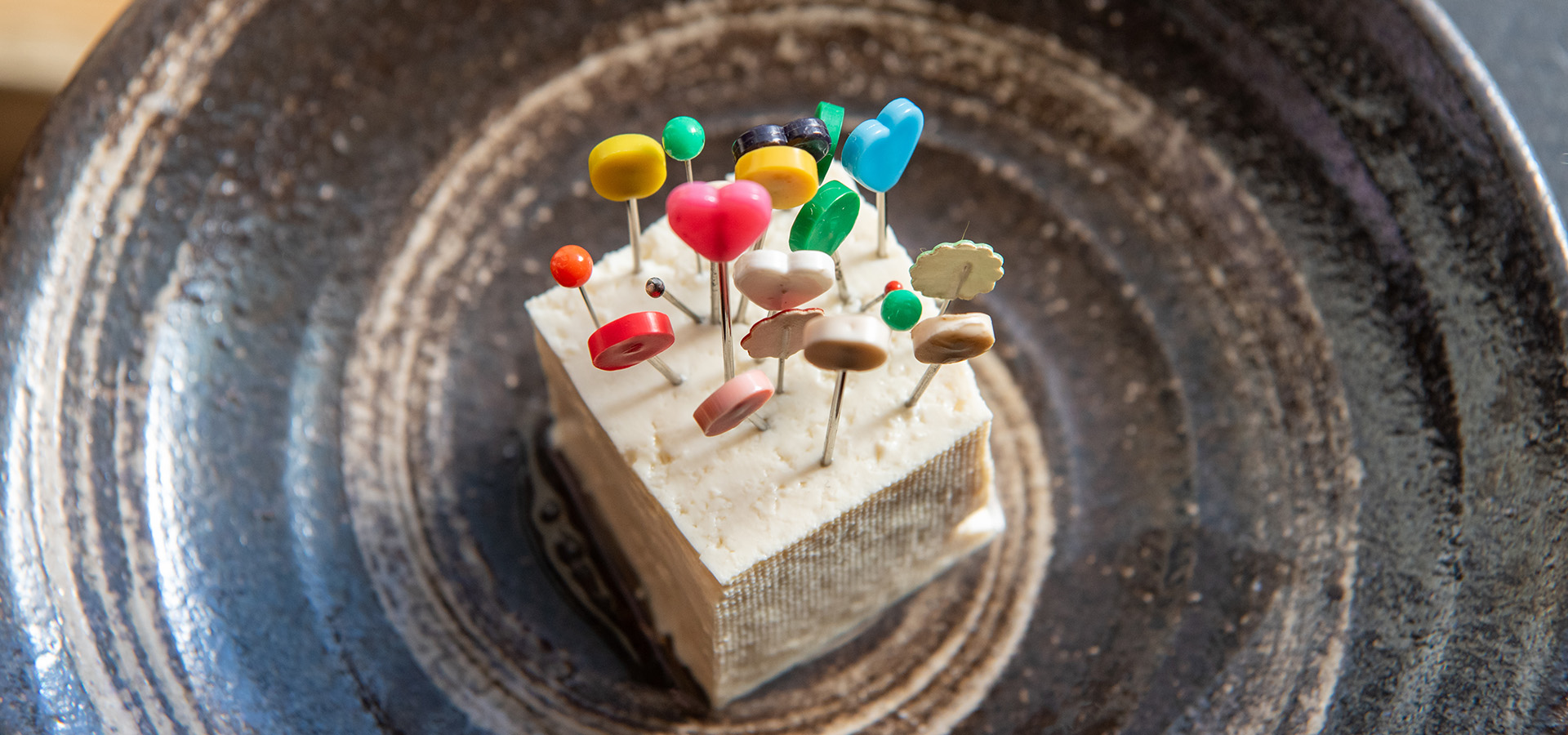 My Story: The Custom of Hari-kuyo
Masanori Tonegawa
President & CEO
Global Media Corporation
Have you heard of the custom of hari-kuyo? It means holding memorial services for sewing needles when they break, and delivering them to nearby shrines. Honoring the use of the needle, people would stop their sewing work and hold a memorial for the old needle by inserting it into a soft material, like tofu or konjac jelly, and pray to get better at sewing. Such ceremonies are held at many places in the Kanto region on February 8th, and in the Kansai region on December 8th.
I first got a job in 1980, in a company that specialized in the operation and supervision of planning and design for international conferences. The president of that company, who came from Kansai, organized an "International Conference for the World's Children" in December every year. He saw it as "We make our living every day from our work on international conferences. So, let's run an international conference at our own expense, on a theme that will be useful for people". He called it a kind of hari-kuyo.
The theme was "Messages to the adults of the 21st century". Back then, I was still a novice, but from the start of fall every year, I started working on the international conference, in addition to my usual work. I was going out to distribute pamphlets and big posters about the conference, mainly to international schools in and around Tokyo, and I directly called on headmasters and students to participate in the international conference. On the day of the conference, children representing more than 10 countries gathered at Nippon Seinenkan in Tokyo to present their messages to adults. The children experienced the real value of an international conference by having their presentations delivered with simultaneous interpreting, and by meeting children from other countries. Listening to the pure, carefree, and entirely innocent messages of the children, I felt my heart being washed clean of the grime that had built up in the course of each year. Just as what I gave back to society came around to benefit me as well, I think work that creates such virtuous cycles is CSR, and true sustainability.
My CSR activity and my concept of sustainability had already begun back then. But that approach and effort, which made the greatest and most effective use of our strengths and resources, referred back to Japan's good old tradition and practice of hari-kuyo. I think that rather than trying too hard to do something for show, the first step is to give something back in a field where you can exert your company's basic goodness.