February 11, 2021
A New Trend in Antiviral Materials 
Materials companies are launching streams of products with antiviral effects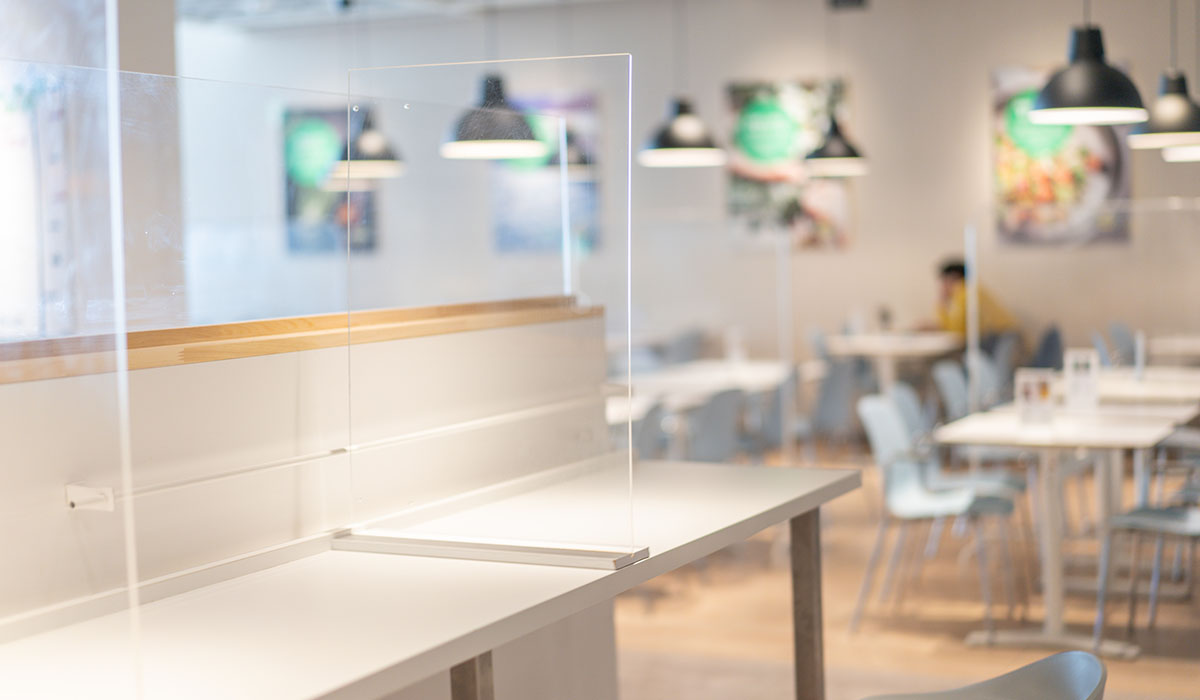 Toyobo has developed nonwoven fabric for use in air conditioner filters and the like. Sumitomo Chemical and Mitsubishi Chemical Corporation will launch acrylic panels for use in supermarkets and restaurants within 2021. With consumer awareness of hygiene rising as the Covid-19 crisis drags on, antiviral materials are likely to spread as a new product genre.
Companies are introducing materials that use the effects of chemicals etc. to block viral activity. The AirriA nonwoven fabric to be launched by Toyobo in April has an antiviral chemical bonded to its surface. It is expected to be used in car seats, air conditioner filters, PPE gear used in medical institutions, and other applications.
The chemical reaction between the ideal chemical and bonding agent makes the chemical adhere more persistently than before, so that it retains performance for a year or more, even outdoors. Its efficacy against the Covid-19 virus is being verified, and the company aims for around JPY1 billion in sales in FY2022.