October 21, 2020
Apparel Companies are Working on Shifting Business Models
Within FY2020, Onward Holdings will open new bricks-and-mortar stores that are only for trying clothes on. Purchases are made online and the products are delivered.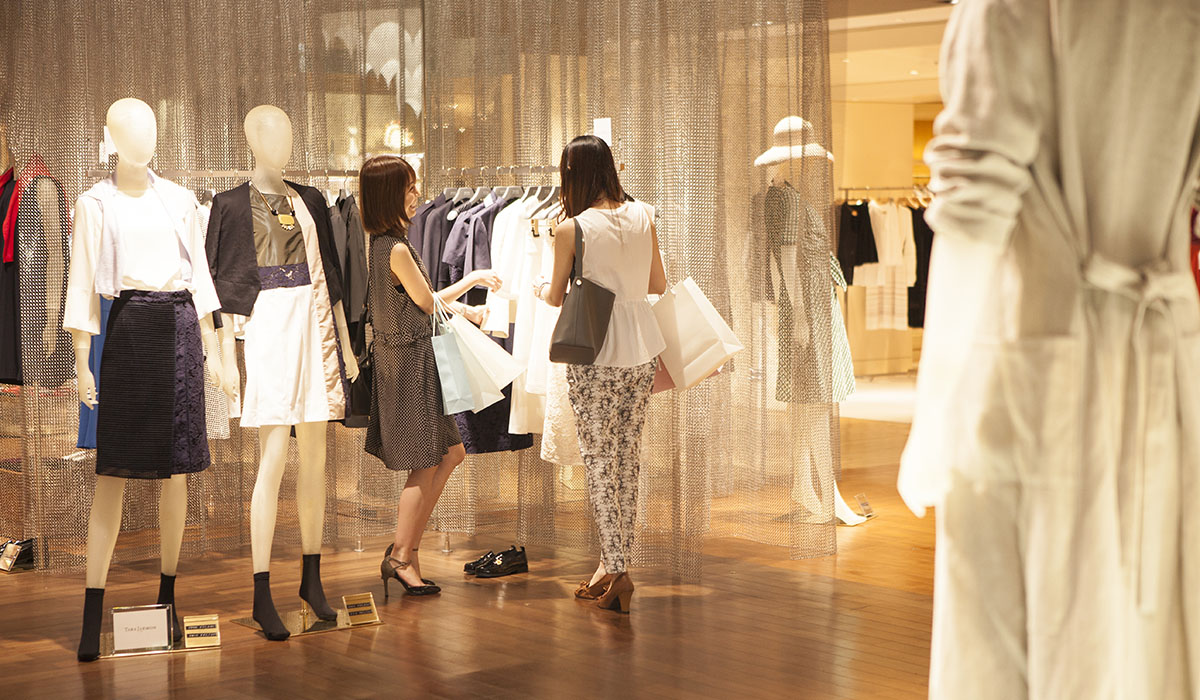 The impact of the novel coronavirus has prompted Onward Holdings to change course towards digitalization. The company's policy is to cut its number of stores to 1,400 by the end of this fiscal year, half the number of two years ago, and raise the e-commerce share of its business to 40-50% at an early stage.
Apparel companies have been introducing large numbers of products for each season, and disposing of remaining products in clearance sales etc., but the clothing market keeps contracting, year after year. Main factors behind worsening earnings include the fact that of about 2.8 billion apparel items supplied in 2019, about half went unsold.
Stores basically don't have more inventory than they need for people to try clothes on. If in-store shoppers like what they try, they can order online, either in the store or from home. Inventory is consolidated in logistics centers, so there's no longer any need to hold surplus inventory in stores for fear of selling out. This system also cuts delivery costs and makes stock control more efficient.
Other types of retailers are also searching for D2C (Direct To Consumer) methods that allow them to sell goods directly to consumers without carrying product inventory.