May 25, 2020
In the Spotlight! The Burgeoning Drugstore Industry Reached JPY7.7 Trillion Market Size After 20 Years of Continuous Growth
According to the Japan Association of Chain Drug Stores, total sales revenue of its 401 companies nationwide grew by 5.7% in FY2019, to reach JPY7.7trillion. That growth rate has been moving in the 5-6% range since FY2016, closing the gap with the convenience store market (JPY11.2 trillion) and supermarkets (JPY10.8 trillion).
The driver of that growth has been increased food sales. Within that total sales revenue, the "Foodstuffs etc." segment, which includes snacks, alcoholic beverages, and frozen foods, grew by 8% to JPY2.1 trillion, a growth rate surpassing even drugs (up 5%). Drugstore profits are high in the categories of drugs, which exceed 40% in gross profit ratio, and cosmetics, at around 30%. Consumers are drawn by prices for foods and daily sundries, which are kept lower than those at supermarkets and convenience stores.
The top three in 2019 were as follows:
1st: Tsuruha Holdings (JPY782 billion, 2,082 stores)
2nd: Welcia Holdings (JPY779 billion, 1,878 stores)
3rd: Cosmos Pharmaceutical Corporation (JPY 611 billion, 993 stores)
The most notable point here is that Matsumoto Kiyoshi Holdings (JPY554 billion, 1,654 stores), in 4th place, and Cocokara Fine (JPY397 billion, 1,322 stores), in 7th place, have agreed to a business merger in October 2021. For Matsumoto Kiyoshi, the health and beauty-related product categories of drugs, cosmetics, and toiletries account for 70% of total revenue. If the appeal of convenience stores is that they are "close and convenient", Matsumoto Kiyoshi has been expanding its support by being "cheap and convenient".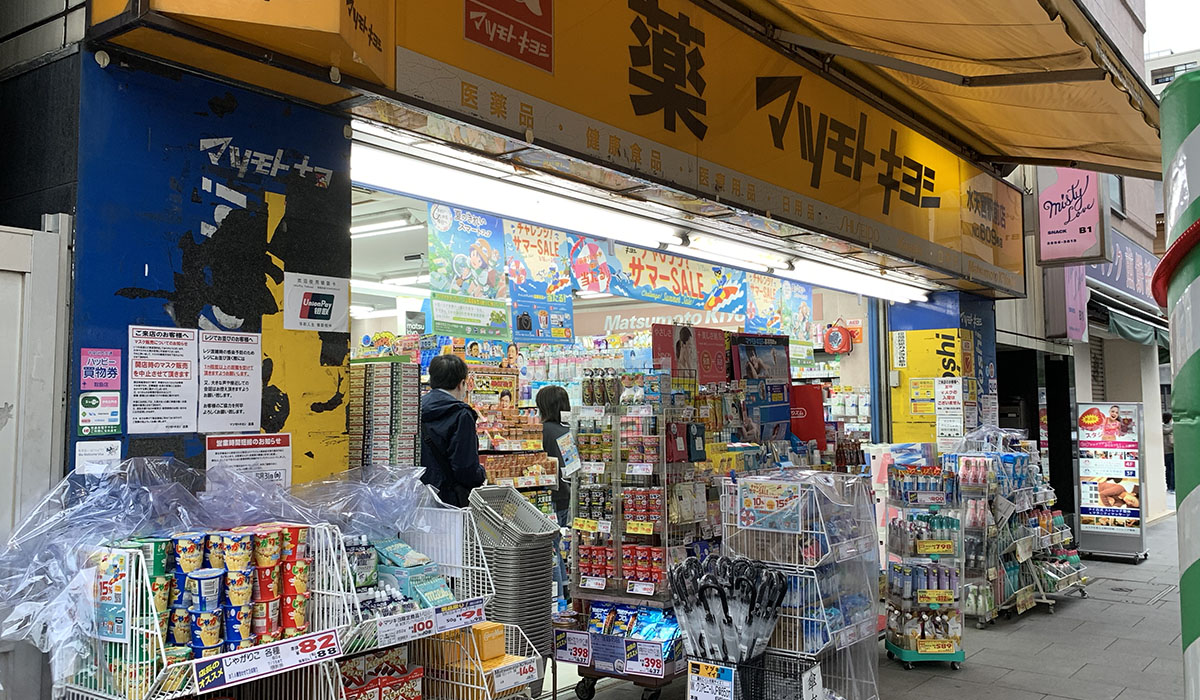 Matsumoto Kiyoshi
The merger will create a drugstore business with 3,000 stores and JPY1 trillion in revenue. Aiming to be "Number one in Asia in beauty and health", the alliance will work on its social mission to build a comprehensive local care system.
The strengths of the united companies include large profits earned from stores in urban locations, surging sales in the highly-profitable health and beauty care category, and progressing ahead of competitors in building digital infrastructure. The start of cooperation under this business merger is expected to stir up more business merger and M&A activity.