September 28, 2022
Developing a Flying Car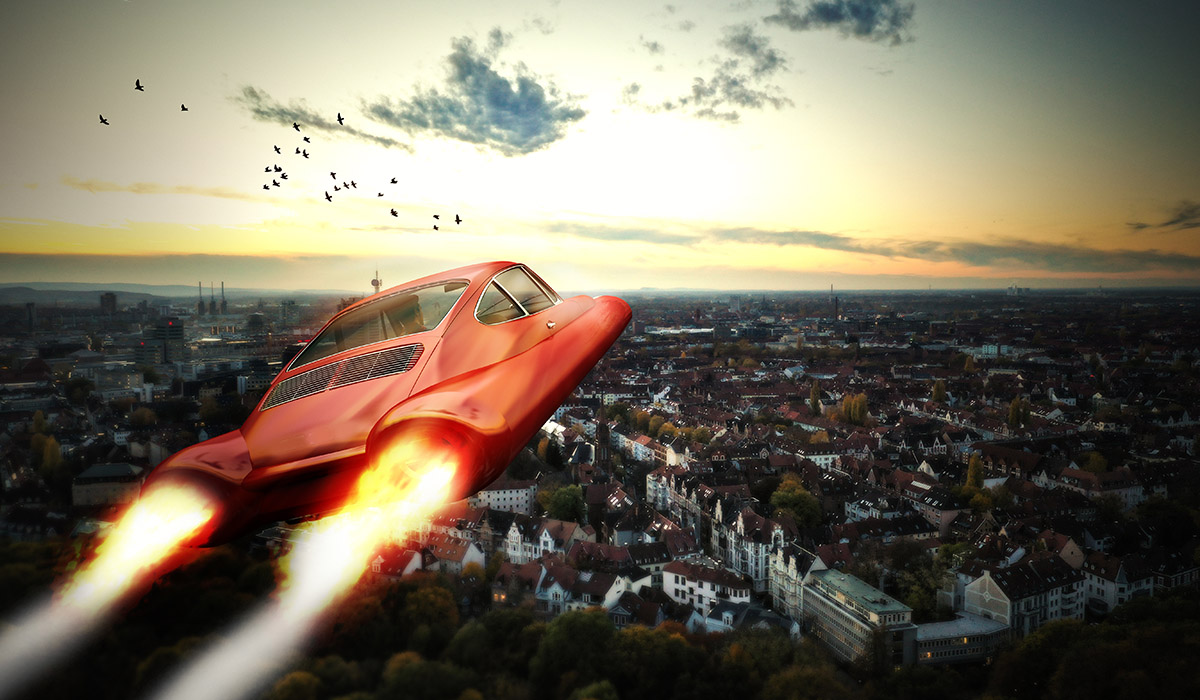 Skydrive, a startup developing a flying car, has raised 9.6 billion yen from 13 companies including Suzuki mainly through capital increase through third party allotment (announced on September 26). The company aims to fly a flying car at the 2025 International Exposition (Osaka-Kansai Expo) and will collaborate with other companies in the development of the aircraft.
Skydrive has accepted investments from Tokio Marine Holdings, MUFG Bank, Sumitomo Mitsui Trust Bank, and the Kansai Electric Power. The company will consider collaborating with Suzuki on aircraft development and mass production systems, as well as overseas expansion such as in India. Skydrive will cooperate with Tokio Marine Holdings in the development of insurance services, in anticipation of the widespread use of flying cars. The Resona Group provided the loan.
Skydrive unveiled the first image of a two-seat aircraft at a press conference held in Osaka on 26 September. So far, it has developed a prototype of one-seater, envisioning a service for visitors to move around the venue of the Osaka-Kansai Expo. The pilot could drive and passengers could enjoy a scenic ride.
It aims to sell the product by 2025. The price is expected to be around 100 million yen. It is anticipated to be purchased as a replacement for helicopter by wealthy people who want to enjoy the scenery, as well as by hospitals and municipalities for emergency use.
The challenge for realization is to obtain "type certification," in which the government certifies the safety of the aircraft. In October 2021, Skydrive applied to the Ministry of Land, Infrastructure, Transport and Tourism for type certification. The acquisition will now move on to flight tests and other examinations, but it is assumed that acquisition will not be "easy" (Tomohiro Fukuzawa, representative of Skydrive).