October 12, 2021
Flotsam Bottles and Kimono are Transformed
Upcycling recycles unwanted items into treasure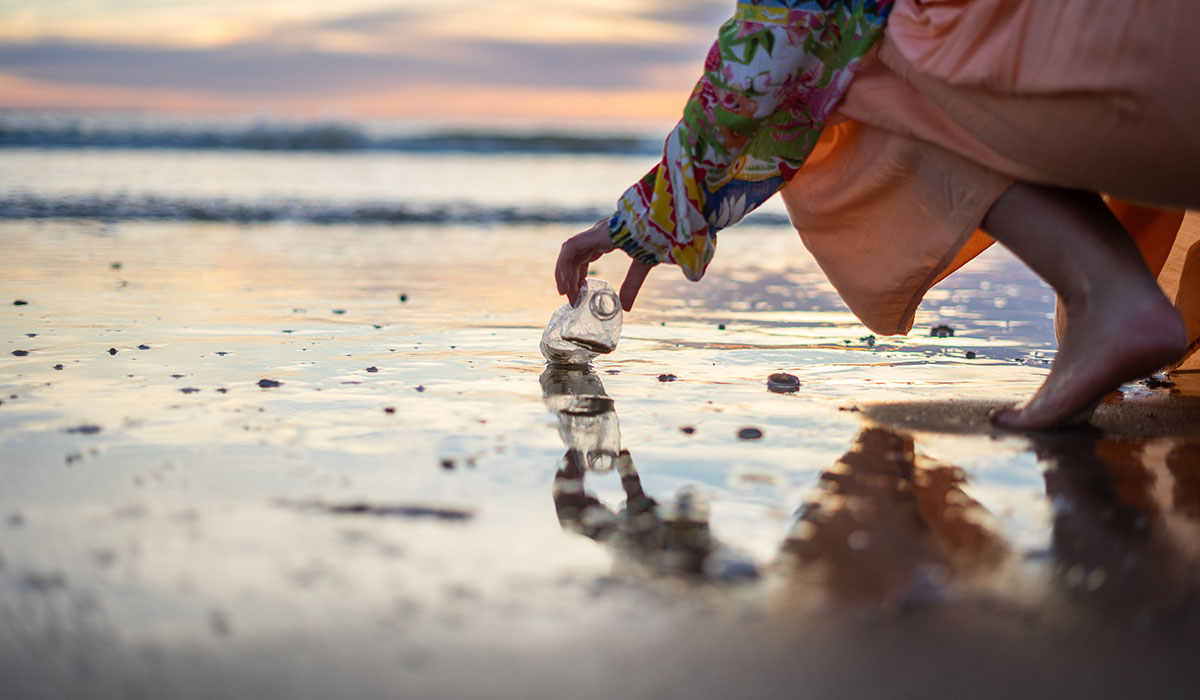 Upcycling gives new value to waste and unwanted items, renewing them into more valuable products. Small and medium companies and artisans are applying their ideas and skills to produce products with individual character. Upcycling is starting to attract attention as the beginning of new businesses.
Sabae City in Fukui Prefecture is one of Japan's leading regions for the production of glasses. Uchida Plastics has started producing sunglasses, with PET bottles washed ashore around Wakasa Bay as the raw material. The material is called "Ocean Glass". The starting point for the business was a suggestion from Anomiana, a local environmental group which works on the theme of marine garbage. Both sides' wish to keep the sea clean led to the product development.
Oisix ra daichi Inc., the major fresh produce home delivery company, has developed "Kokomo Taberareru Chips", using raw materials such as vegetable skins and stalks discarded in the manufacturing processes for processed food. It sold 10,000 bags in February, reducing food losses by around 3 tons. Upcycling illuminates a new way forward for capitalism.