June 15, 2020
The Global Tourist Industry in Crisis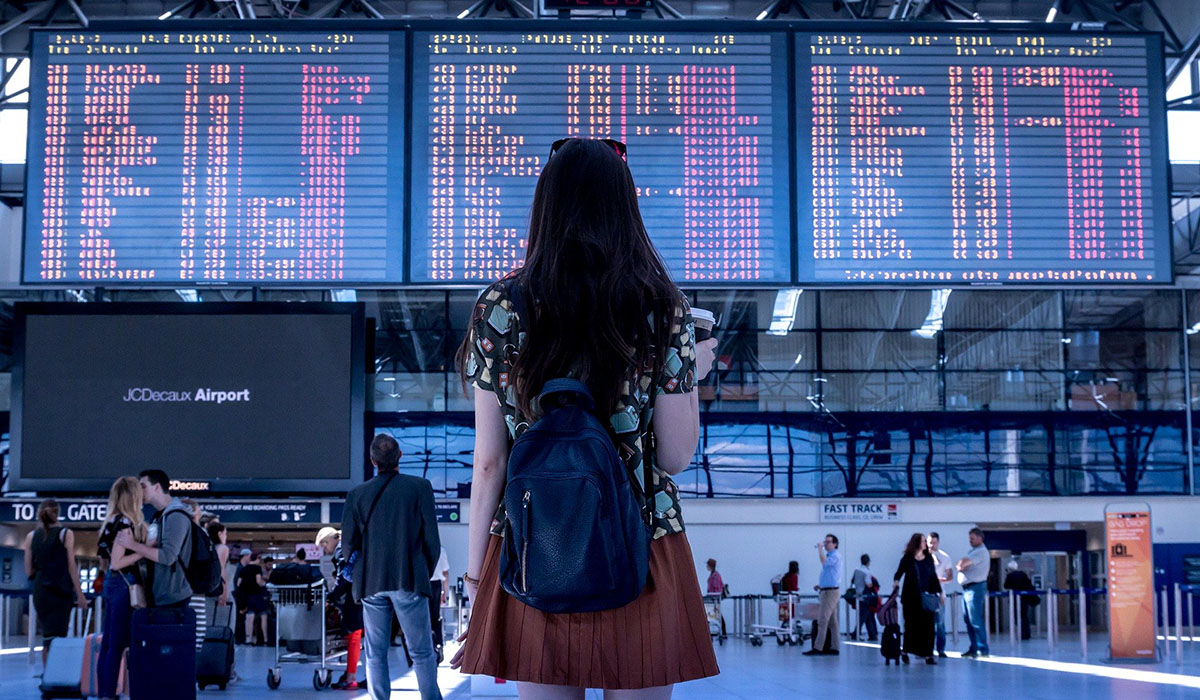 The industry faces losses of around USD1.2 trillion if countries maintain their travel bans to December in response to the spread of novel coronavirus infection
National governments have devised measures to support tourism, but there is no prospect of a rapid market recovery while movement restrictions etc. remain in effect. Countries are trying to stimulate local domestic travel demand and bracing to weather the crisis. Boosted by the proliferation of LCCs and visa relaxations, numbers of international tourists around the world grew for 10 consecutive years from 2010, reaching 1.5 billion people in 2019. According to the OECD, tourism accounted for 4.4% of the GDP of its member nations.
The impact of the novel coronavirus is severe, and the UNWTO has provisionally calculated that international tourist numbers in 2020 will drop by as much as 78%, compared to the preceding year. That is the largest drop since the 1950s, and it has been calculated that it will impact over 100 million jobs globally. Countries are rushing to apply support and countermeasures.
France, which boasts the world's largest number of tourists, was visited by around 90 million people in 2019, generating EUR170 billion in revenue. But the French TV station LCI has reported that losses in January to March reached EUR40 billion. The French government shows a clear stance on emphasizing support for the tourist industry. The total value of its support for the tourist industry is EUR18 billion, more than double the EUR8 billion for the car industry.
Japan ranks 11th in the world in number of foreign visitors, with 32.2 million in 2019, and 9th in international tourism revenue, with USD46.1 billion. The number of visitors to Japan, which was running at more than two million per month, was down 99.9% in April, compared to 2019. Domestic travel, which accounts for around 80% of travel consumption in Japan, also fell far as travelers stayed home.
Some observers expect it to take years for numbers of visitors to Japan to recover to pre-pandemic numbers, so the first aim is the recovery of demand for domestic travel. Many operators in the tourist industry have already shut down, so this is a race against time.
---
Related article:
Japan's Tourism Industry Recovery
---
Top 10 Destinations by International Tourist Arrivals, 2019
Unit: million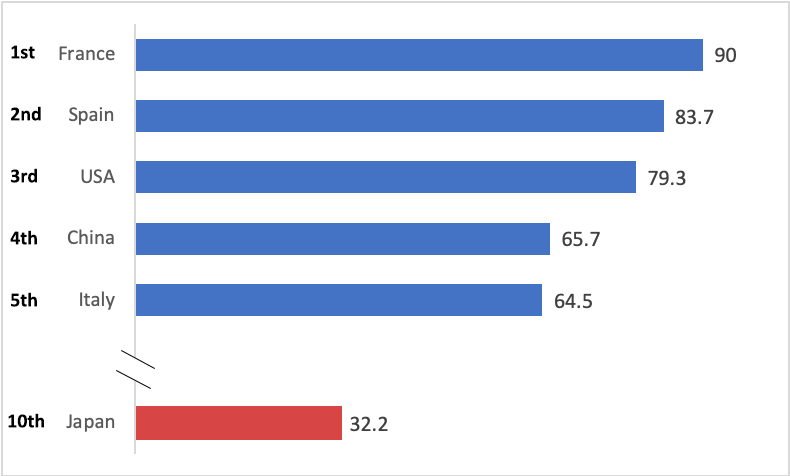 Rankings from 6th to 10th are Turkey, Mexico, Germany, Thailand and UK.
The top 10 destinations receive 40% of worldwide arrivals.
Sources: UNWTO Survey (As of May 2020), Partly estimated by Nikkei