October 3, 2020
Japanese-affiliated Retail Companies in Southeast Asia
~From department stores to discount stores~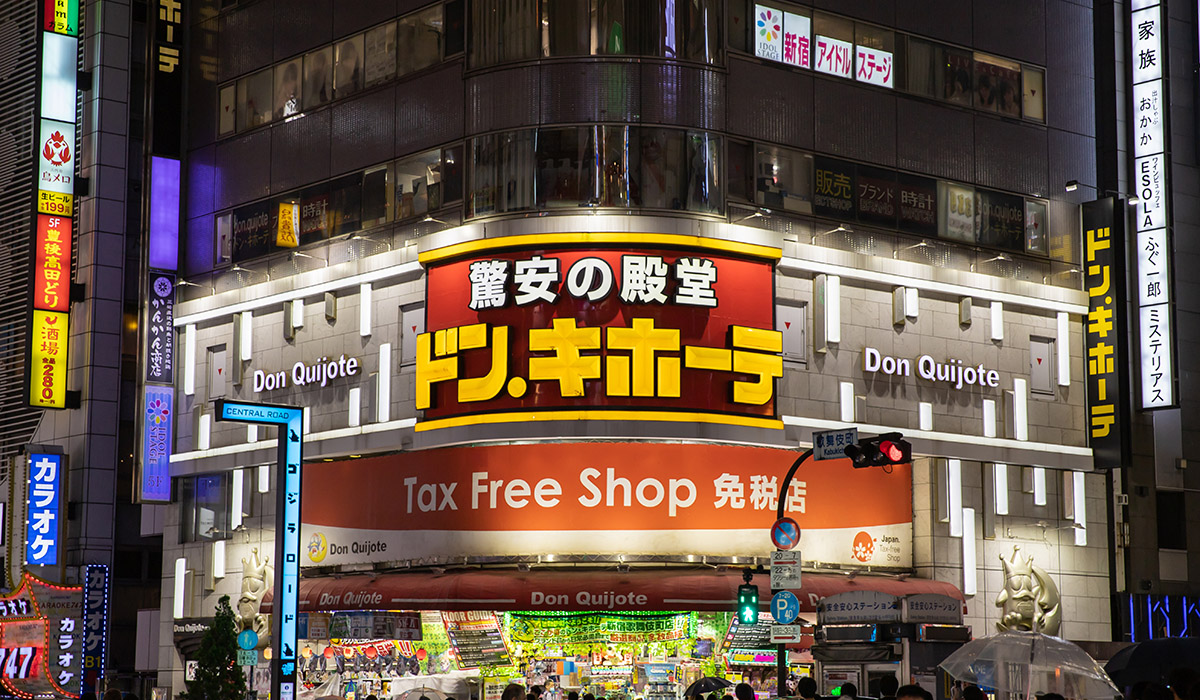 The balance of power among Japanese-affiliated retailers in Southeast Asia is shifting from department stores to discount stores. Mitsukoshi Isetan Holdings has closed its flagship branch in Bangkok, Thailand. Rising up in its place is Don Quixote, nicknamed "Donki", which expanded into Thailand in 2017. Japan's department stores are also struggling in other Southeast Asian countries. Japanese department store companies expanded into Southeast Asia in the '80s. Their motto was "good things will sell, even if they are expensive", but that approach is not working as well as it used to. Influences in the background include the desire for lower prices, due to the novel coronavirus and other factors, and the large number of foreign visitors to Japan before the COVID-19 pandemic.
Dondon Donki opened its first store in Southeast Asia in Singapore in December 2017, and by now it's already opened eight in Singapore and two in Thailand. Now that it has a foothold in Southeast Asia, PPIH, operator of Dondon Donki, plans to take its overseas sales from JPY115.1 billion in the term to June 2020 to JPY1 trillion in the term to June 2030.
It sells Japanese products in uniquely Japanese ways. Department stores and Donki, a discount store, take the same approach, so why are their results so different? There are two main reasons.
First is the desire for lower prices, which is spreading rapidly in Southeast Asia. While the affluent middle class is expanding, the pandemic has had the effect of tightening consumer purse strings. Southeast Asia has a large population of young people. In 2019, young people below age 30 accounted for half the population of Southeast Asia. That kind of market environment is harsh for department stores, which are oriented towards high-grade products. Department store revenues in major Southeast Asian countries in 2019 were lower than the year before in Singapore, and only rebounding slowly in Malaysia.
Second, there is the impact of the boom in visiting Japan that has continued for the last few years. Don Quixote stores in Japan are established tourist destinations, and that has created many Donki fans among consumers. One of Donki's strengths is the thrill of surprises produced by the diverse product lineup in its maze-like store interiors.
As the impact of the novel coronavirus continues, competition between commercial facilities is intensifying. Don Quixote has come to the fore as the leader among Japanese stores, displacing department stores, but will it be able to expand its power as it wants? It has only just started taking on that challenge.