May 6, 2021
Kao Collaborate with Popular Buyers in China on Social Media 
Kao publicize their high-end cosmetics through social media and similar channels, to make cross-border e-commerce (CBEC) sales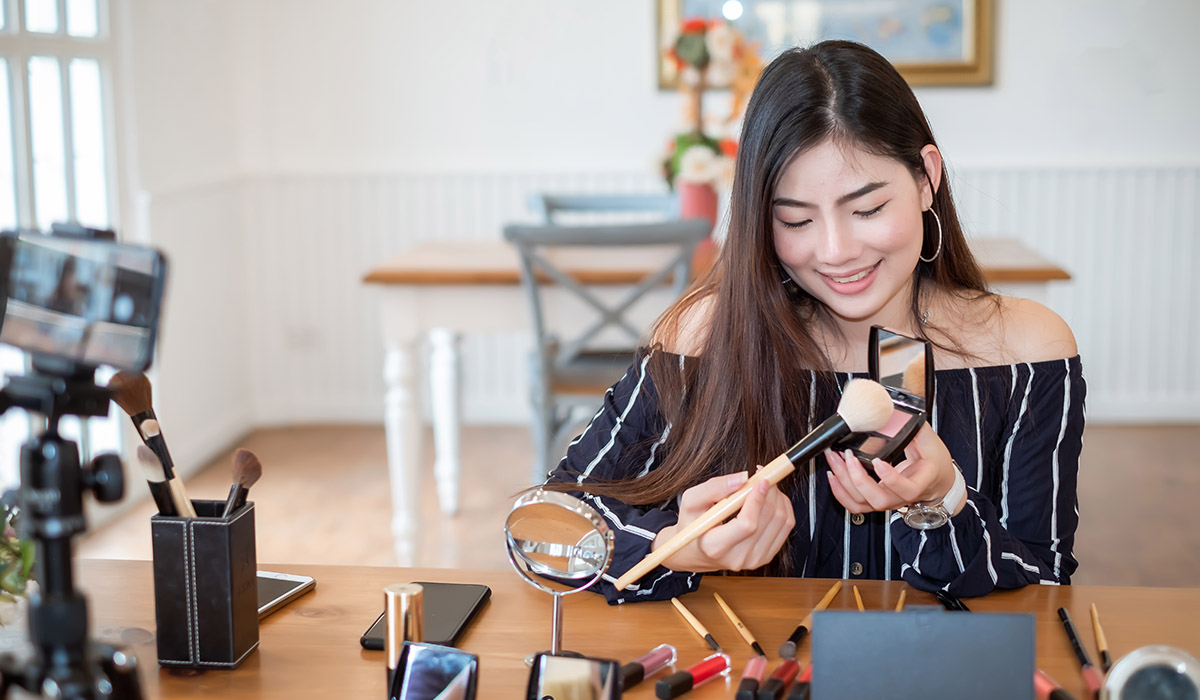 "Word of mouth" from trusted people is emphasized in China, and interpersonal transactions are expanding with the spread of social media. Kao says the Chinese EC market for cosmetics is worth approximately JPY 4.8 trillion. Within that value, interpersonal transactions, which is to say, purchases through buyers, or through influential bloggers and other "influencers", account for one third.
Kao has partnered with Trend Express (of Chiyoda, Tokyo), which supports cross-border e-commerce to China, to make contracts with Chinese buyers. Teaming up with influencers and the like to advertise products is a method used in the cosmetics industry, but Kao, as a manufacturer, is organizing individual buyers.
Kao holds monthly product briefings for buyers, and provides online coaching about how to use products. It started by introducing small beauty devices for skin care, priced at around JPY50,000. As the impact of Covid-19 pushes companies to reconsider their conventional sales promotion measures, strategic collaborations could spread beyond the cosmetics market.
Position Chinese Buyers as "Sales Staff"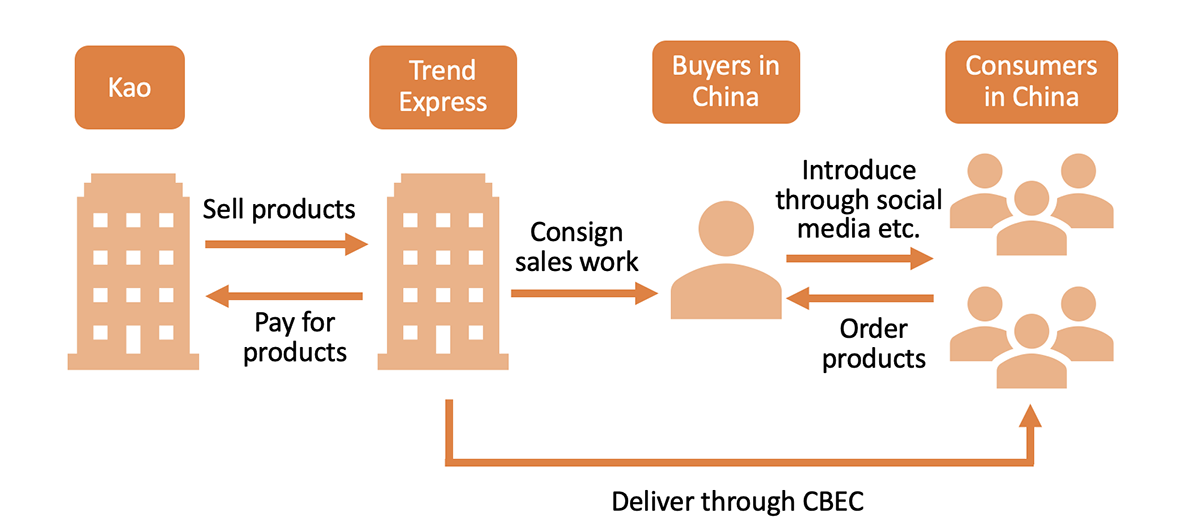 ---
References
https://www.nikkei.com/article/DGXZQOUC272SY0X20C21A4000000/?_fsi=kdVYgNg2