August 20, 2021
MOS Burger Tests Customer Service Robots
Working towards fully touchless customer service with remotely-operated robots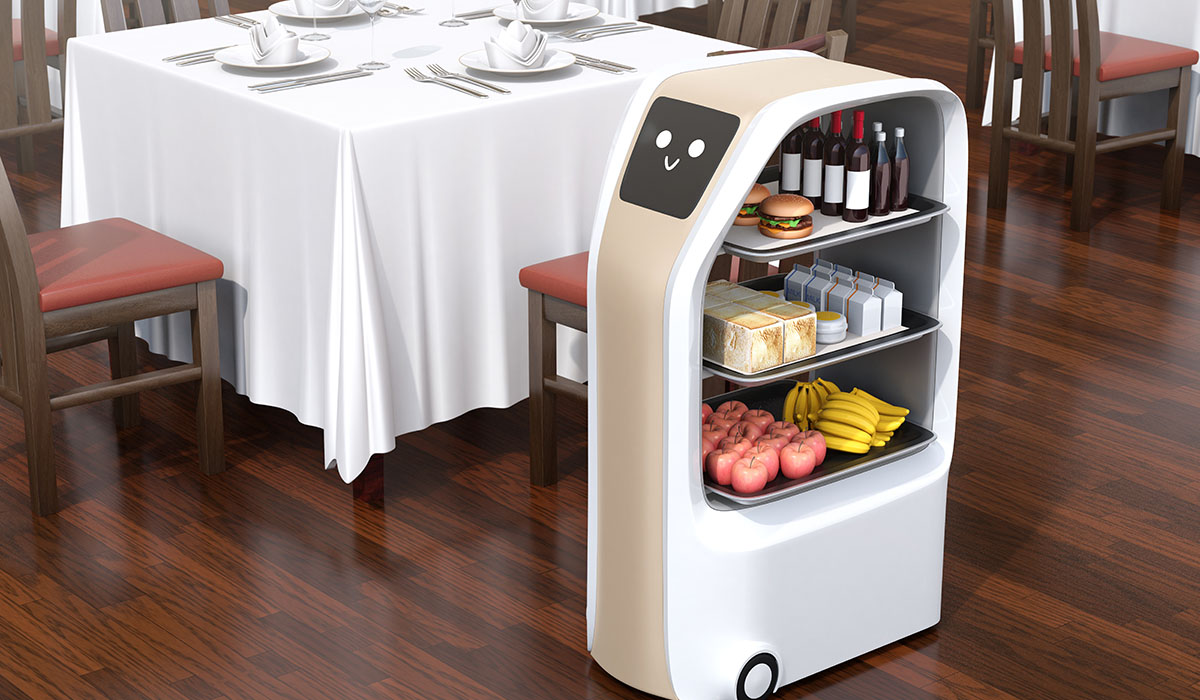 MOS Food Services, operator of MOS Burger, is trying out a fully touchless customer service system that uses remotely-operated robots. Diners can talk with an operator at a remote location, and the robot delivers the ordered products to the table. This trial will be running for a limited time only, but the results will be validated with a view to a wider rollout. This move is preparation for a shortage of staff after the novel coronavirus pandemic fades.
The trial will start by the end of August at MOS Burger Osaki Store, adjacent to the building housing the headquarters of the MOS parent company. It is a partnership with OryLab Inc. (Chuo Ward, Tokyo), a developer of remotely-operated robots. One customer service and table laying robot will be deployed between 2pm and 5pm on weekdays. Everything from ordering through to serving food to tables can be fully touchless.
Looking ahead to a resurgence of the labor shortage in the food service industry after the coronavirus pandemic ends, they are hurrying to develop next-generation stores.