September 15, 2020
Soap Market in Japan
The market for solid soap was worth JPY22.9 billion (USD215 million) in 2019. In 2020, sales are expected to increase due to the impact of the coronavirus.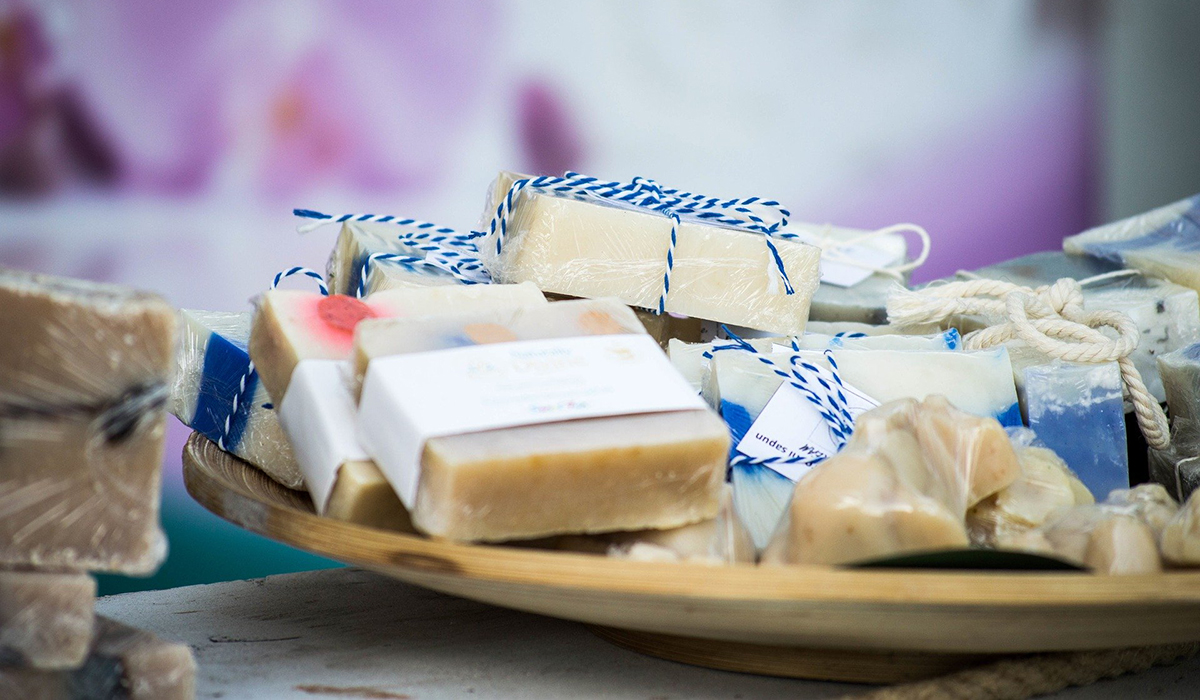 The Trend is Shifting from Liquid Soap to Solid Soap
At least 80% of the women who are the target for most cosmetics manufacturers are troubled by dry and sensitive skin, so liquid soap with high moisturizing performance has deep-rooted popularity. While liquid soap is popular, people are starting to take another look at the good qualities of solid soap. That's because it allows concentrated care for trouble spots like the hips and knees, and it is reasonably priced. Until now it has been continuously losing market share to liquid soaps, which lather more easily, but it has been getting renewed respect for its gentle fragrance and pleasing touch on the skin.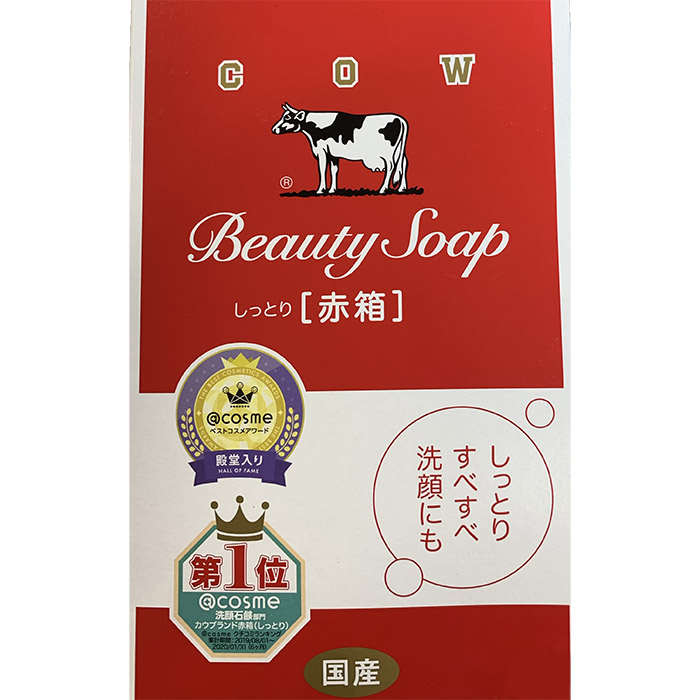 "Akabako" (Red Box) is the top-selling solid soap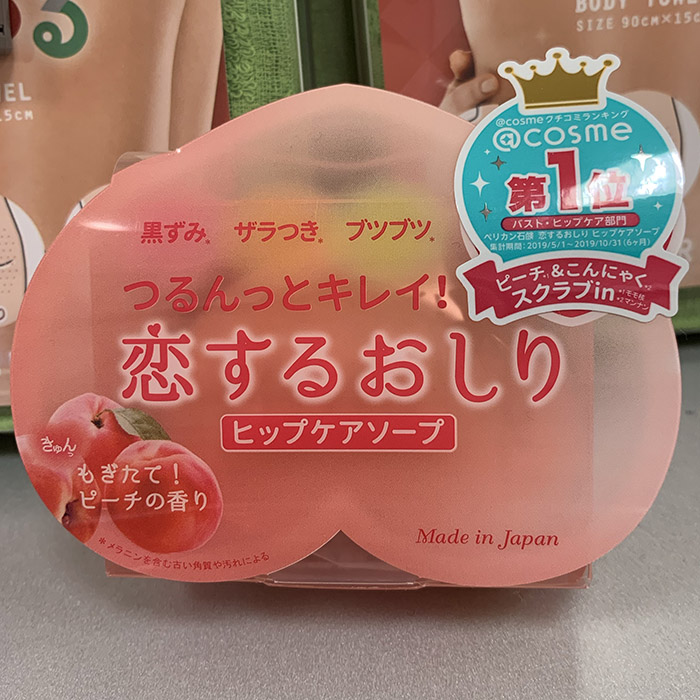 "Koisuru Oshiri", the popular hip care soap
According to Fuji Keizai, the market for solid soap was worth JPY22.9 billion in 2019. In 2020, sales are expected to increase by a large margin due to the impact of the coronavirus. In the metropolitan branches of Loft, which has 105 directly-managed and 19 franchise stores (as of February 2020), there are always 50-60 varieties of solid soap on the shelves. Prices start from 80 yen a bar. Unit prices for solid soaps are cheaper than liquid soaps, but sales revenue surpasses that for liquid soaps. A recent trend has been part-specific types. There have been comments such as "if the lather is fine, there's less friction on the skin, and you can wash more freshly", and "It only costs 100 yen a bar, but it's as gentle as an expensive face wash".
"Koisuru Oshiri", for hip use, contains scrub material to care for rough skin and darkening. Wet the soap thoroughly, then slide it over troublesome areas of the hips and thighs with a circular motion. The hip area is surprisingly prone to skin problems, due to friction with underwear and stockings, and other causes. This soap sells well to young women by appealing to feminine psychology of wanting to be beautiful even in unseen areas.
Diverse products for specific worries
Nose darkening, back pimples, roughness on elbows and knees, dirty pores, dullness (old keratin), measures for moist smoothness, etc. A plethora of products for specific worries are lined up on the shelves. Products with deodorant effects are popular with men. Yuan, a Taiwanese handmade soap store in Nihonbashi, Tokyo, has a lineup of 27 types of soap made with natural plant ingredients.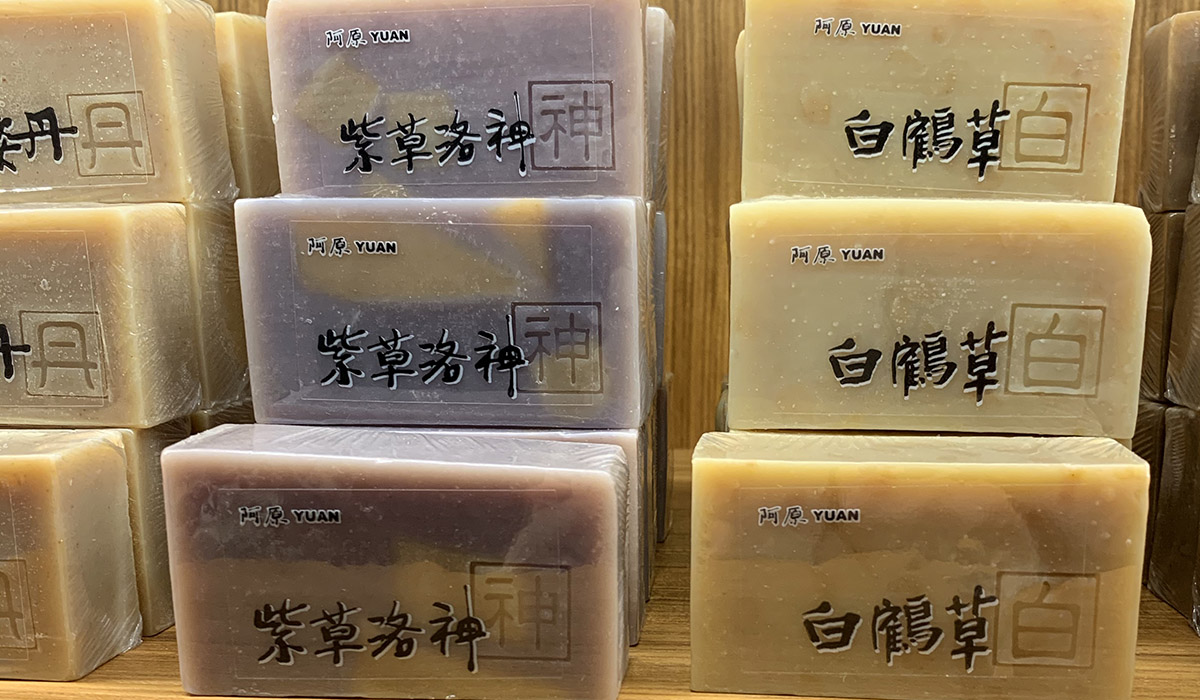 Hand-made natural herb soaps (at Yuan Store)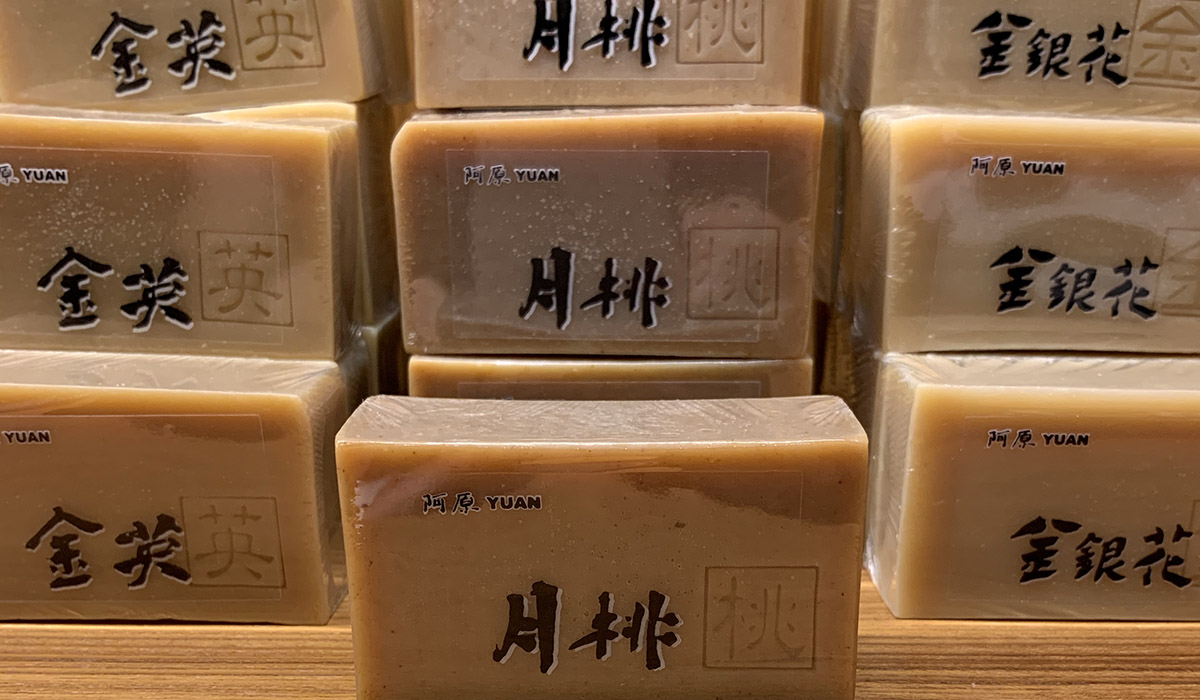 Hand-made natural herb soaps (at Yuan Store)
Taiwanese plants and flowers such as mugwort, pearl barley, and hibiscus, are blended into the soap, and the range extends to around 30 varieties, priced at about 1,500 yen each. Customers choose them as a bit of luxury in everyday life, or as gifts, for reasons like "The fragrance of natural plants is soothing. I've started looking forward to my daily face washing".
Best-selling imported soaps
Ethical soaps, such as those which are organic or use natural ingredients, and fair-trade items, are popular. There is a trend for products to sell well if their manufacturing processes are presented on a website in a clarifying manner, or if their list of ingredients is simple.
The English cosmetics brand "LUSH" is getting very popular in Japan, particularly among the young. LUSH has now 40 stores in Japan and a manufacturing plant in Kanagawa where their products are made using recipes provided by LUSH in UK. LUSH soaps are 100% vegetarian, and 80% are vegan, following the aspiration for natural products. They are also popular for their unique, talked-about product names and photogenic use of color. Other than product information, the LUSH website is packed with posts on topics like the company's environmental efforts and the effects of soaps. This content builds trust in the brand.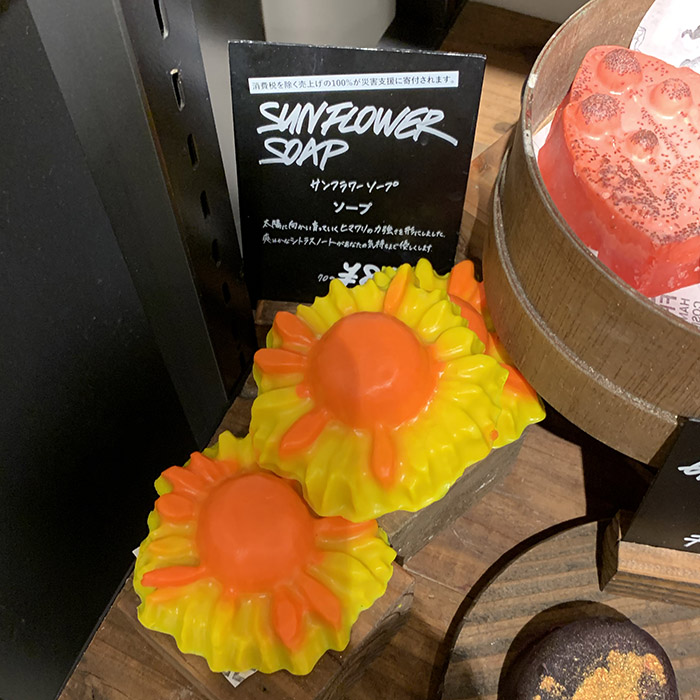 Sunflower soap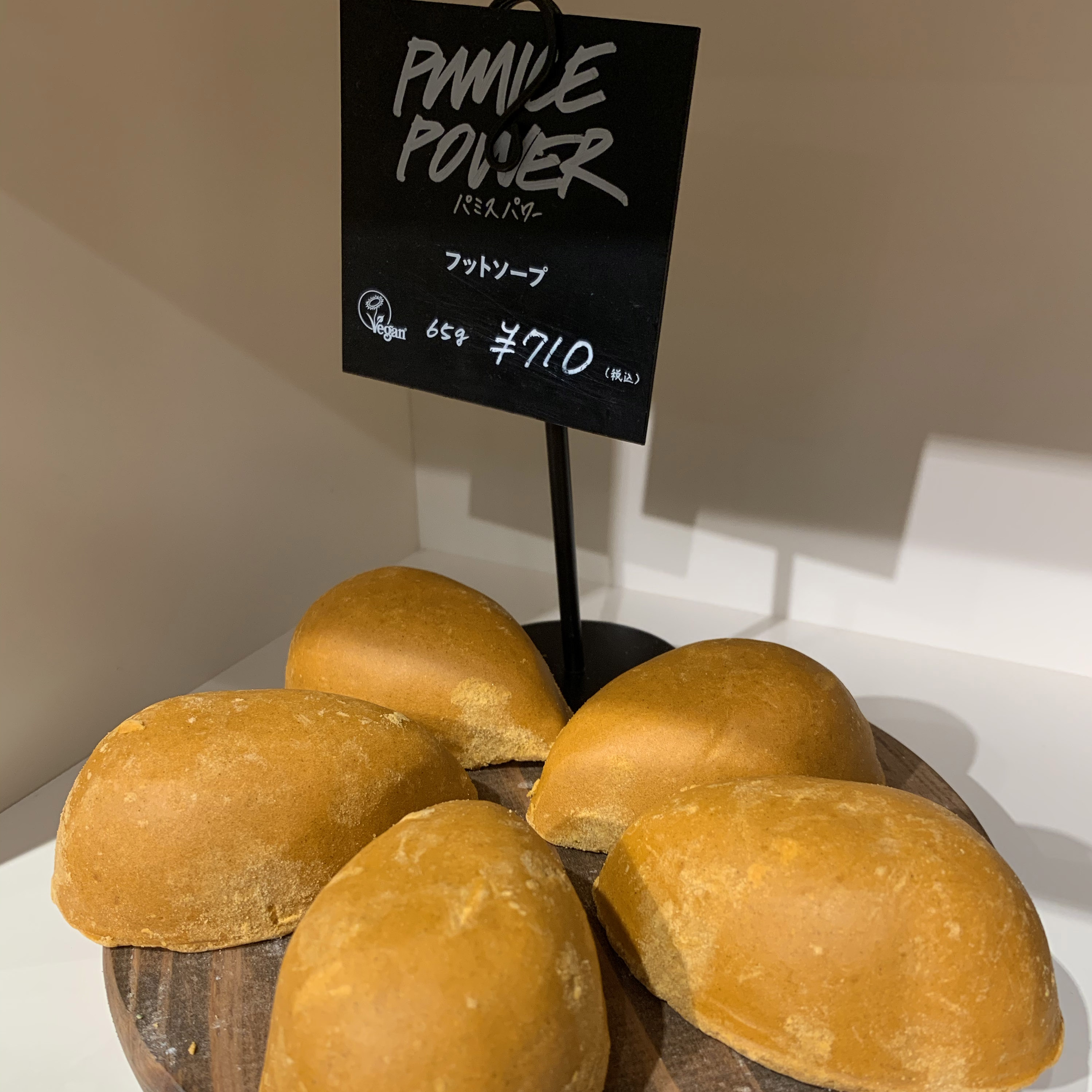 Pumice Power (foot soap)
The popularity of olive oil soap in Japan
The top-ten ranking of popular soap categories on the major word-of-mouth site "@cosme" does not include olive oil soaps. But there are many constant consumers and unshakable fans, and there are high hopes for results from in-store campaigns and promotions. Olive soap products are mainly foreign, including the Turkish-made "Gift from Aleppo" and Israel-made olive oil soap. Looking at the word of mouth about olive oil soap, it is praised for good lathering, the refreshing feel of washing with it, and its high moisturizing effect.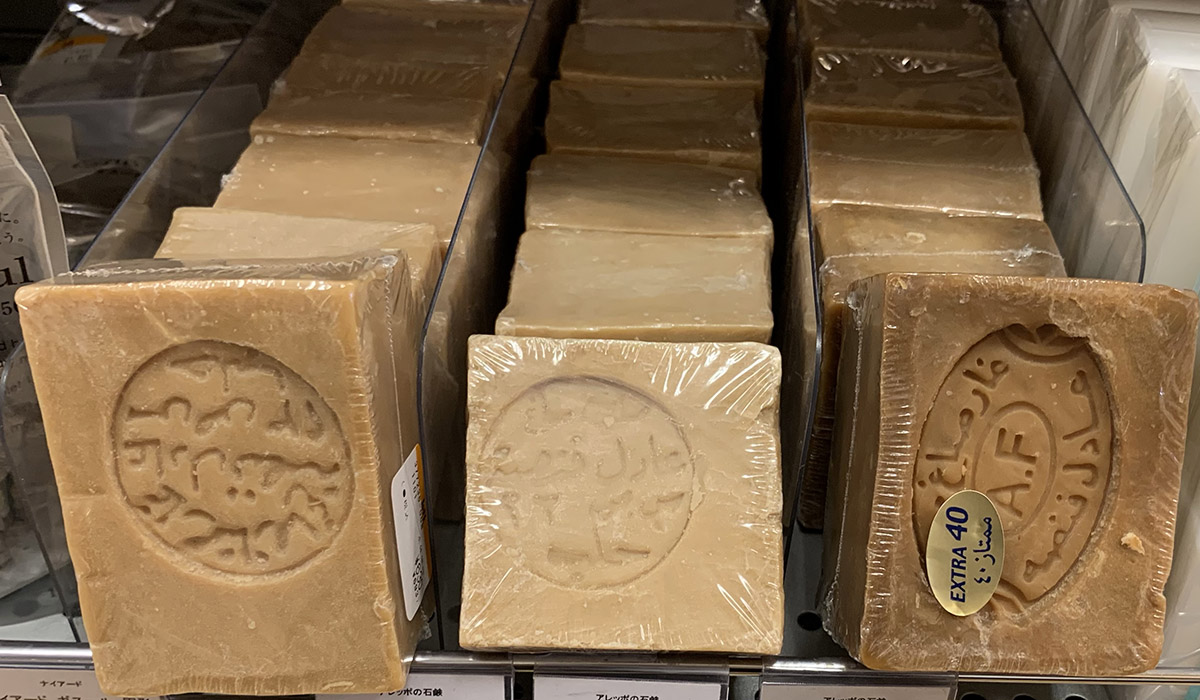 Turkish-made "Gift from Aleppo"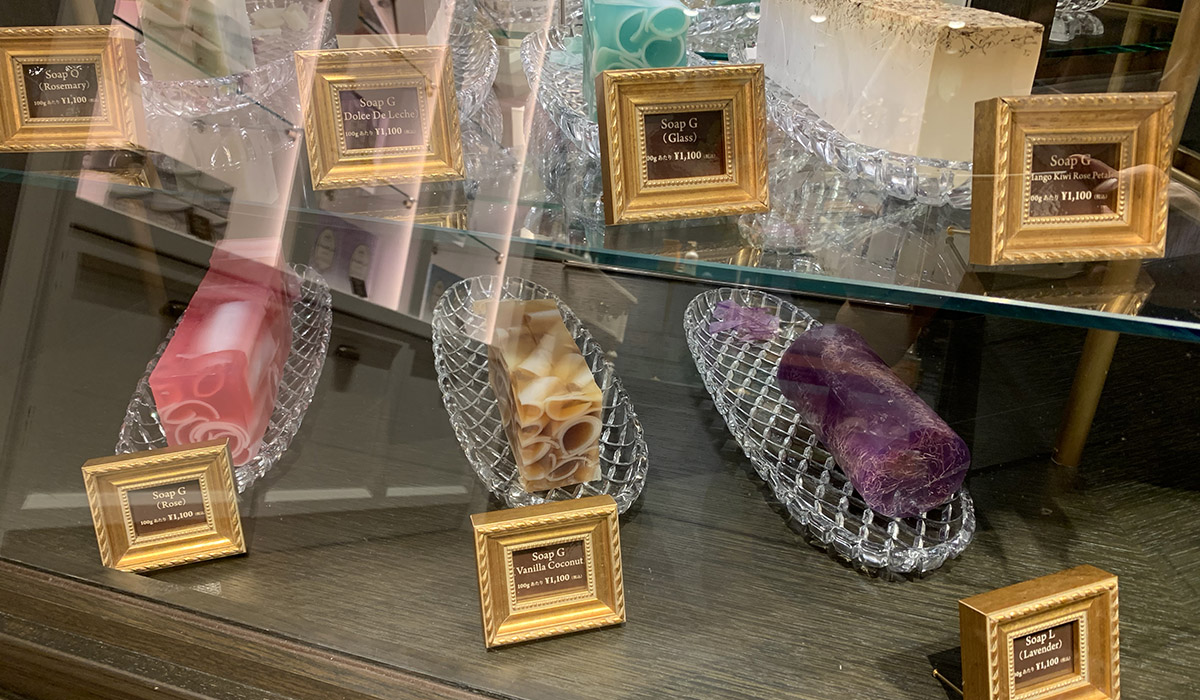 Israel-made olive oil soap
Popular soaps online
Popular soaps in online stores include cow milk soaps from long-established Japanese brands, and White from Kao. On Rakuten, the biggest e-commerce site in Japan, soaps made from honey, soaps using persimmon tannin etc., known for its strong deodorant effect, are popular. Established products include soaps made from palm oil or cow milk, and soaps with added carbon ingredients, which have been loved for many years.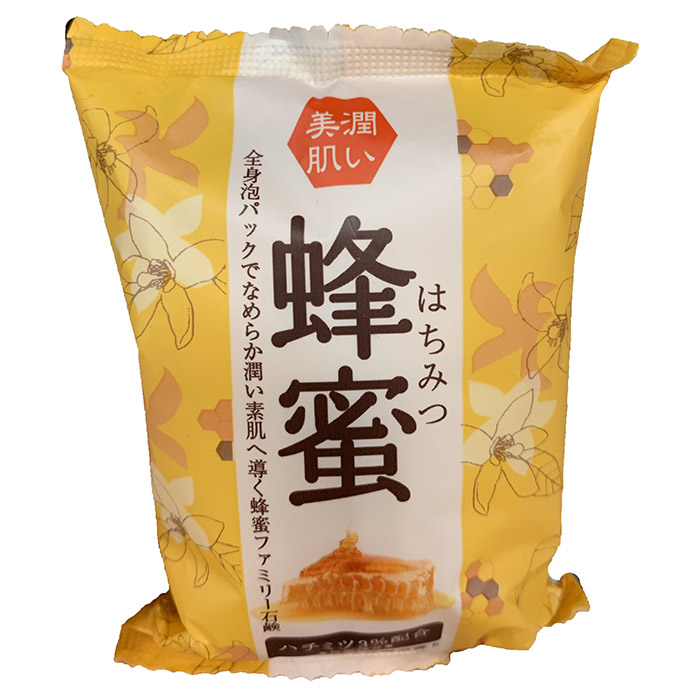 Honey for wet and smooth skin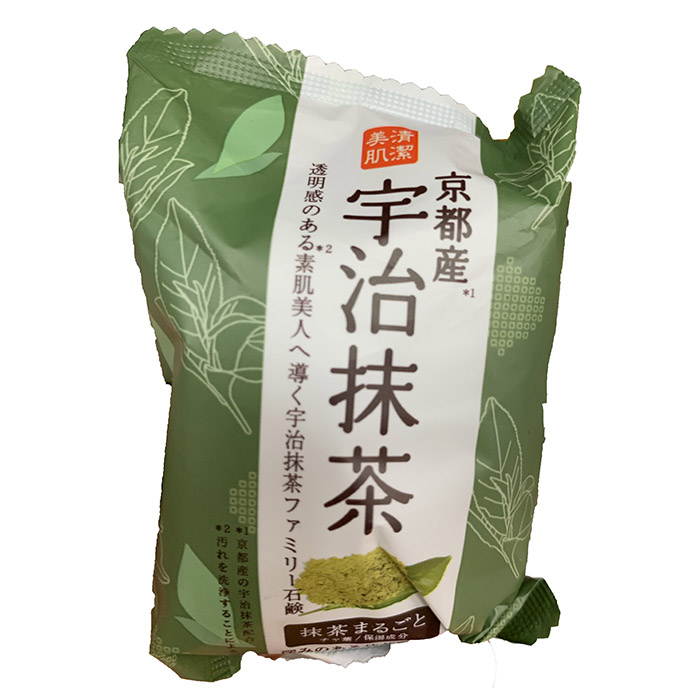 Green powdered tea for transparent skin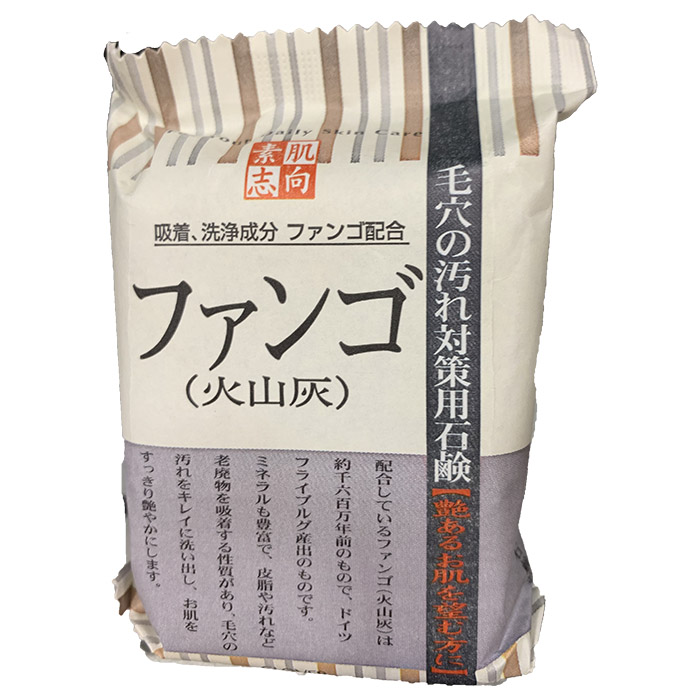 Volcanic ashes for pore-clogging debris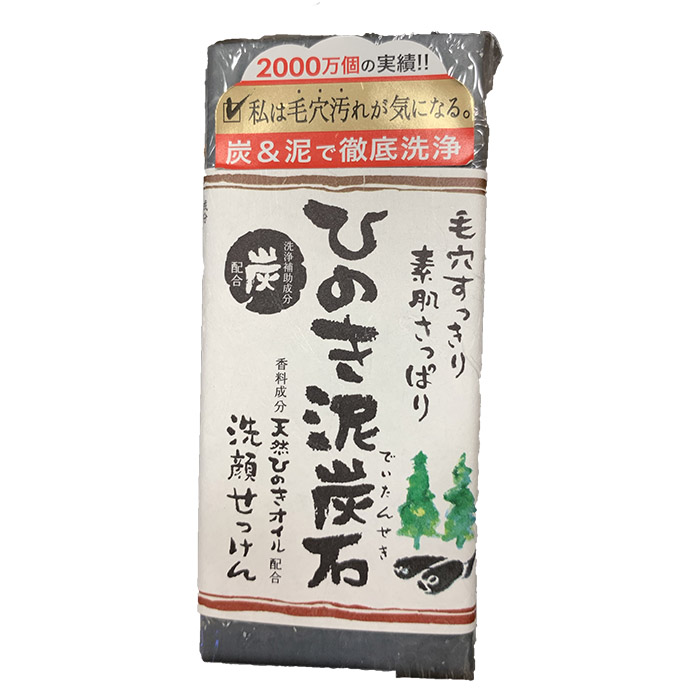 Charcoal & mud for dirty pores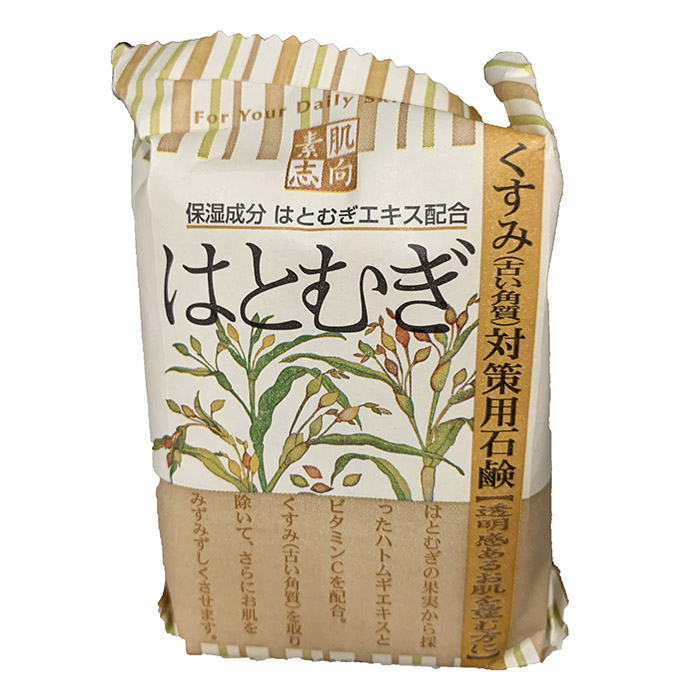 Coix ma-yuen for dullness (old keratin)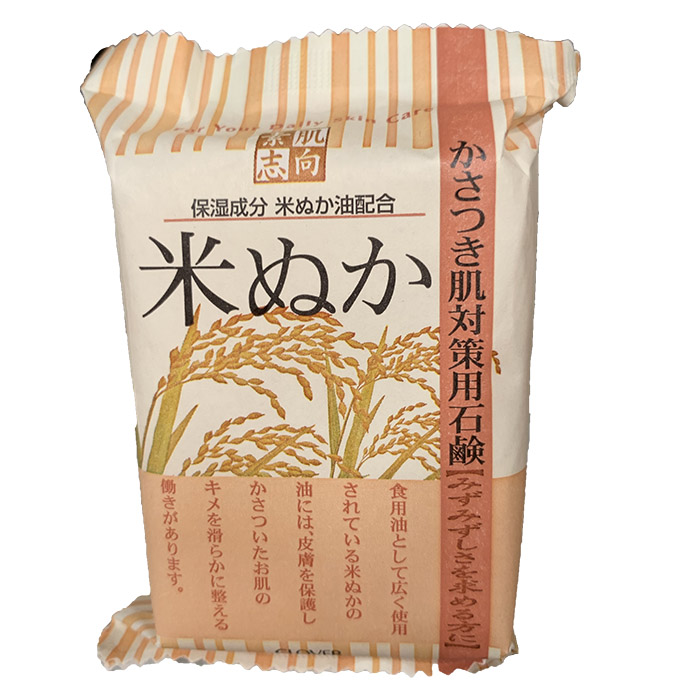 Rice bran for rough skin