October 12, 2020
There are now over 40,000 home meal delivery workers
In the food service industry, the novel coronavirus is causing ongoing restaurant closures and employee layoffs, prompting people to migrate to home delivery in search of work. The home meal delivery business is starting to change the nature of the food service industry.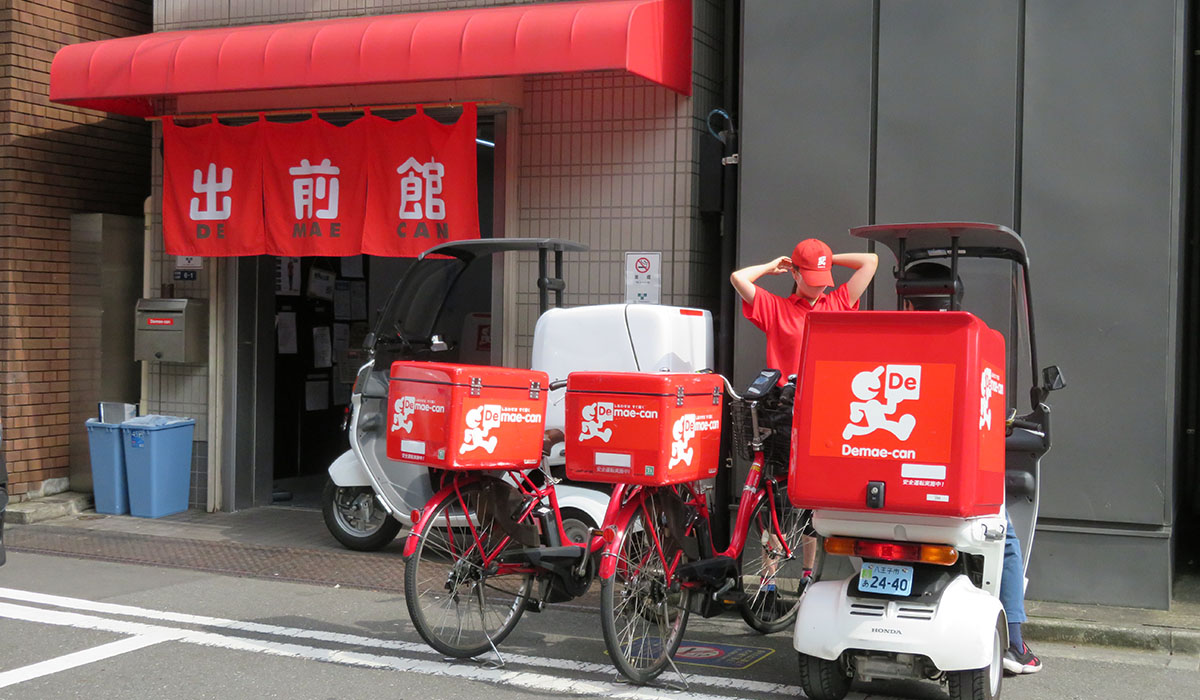 With restaurants laying off workers because of the novel coronavirus, the number of home meal delivery workers has risen to more than 40,000, making it a new source of jobs for workers with food service experience. New services are emerging which only have kitchen facilities and provide home delivery of meals in multiple genres. The conventional food service model, in which employment and services are centered on real premises, is reaching a turning point.
The big two companies in home meal delivery are Uber Eats and Demae-can, but this year they have been joined by the startups Menu (Shinjuku, Tokyo), and SYN (Meguro, Tokyo), operator of Chompy. In September, the major German home meal delivery company Delivery Hero (DH) entered the Japanese market under the service name "Food Panda".
Delivery workers are mainly sole proprietors working in hours that suit them, rather than full-timers, and some are registered to multiple home meal delivery services. Menu has the most delivery workers, with 35,000 (in August 2020). Demae-can had 6,000 in September, and Chompy had 1,000, so the total, including multiple registrations, had reached 42,000.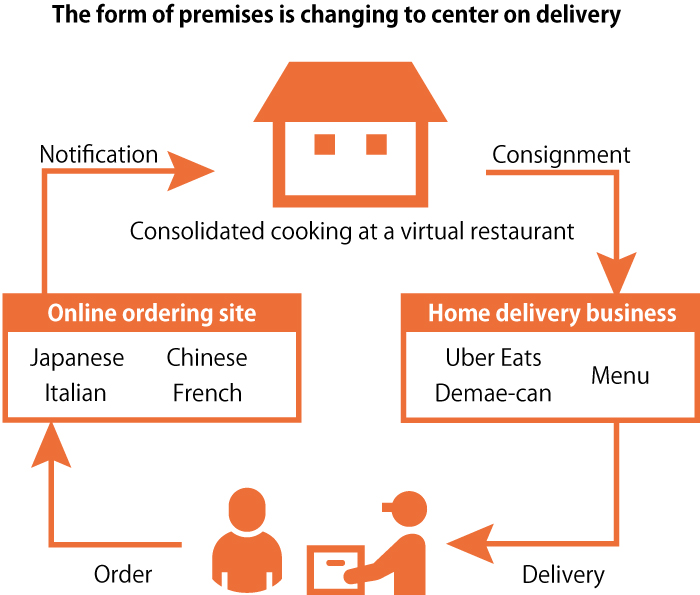 The rapid expansion of home delivery has started to change the form of food service, which used to be mainly about food and drinks on the premises. Ghost Kitchens (Minato, Tokyo), which has received investment from Toridoll Holdings, owner of Marugame Seimen, operates 12 different virtual "restaurants" online. It has a single facility for cooking, and when notification of an order comes in to a special terminal, a number of employees prepare meals for the various restaurants, and a home delivery operator delivers to the customer.
By using common ingredients, it keeps down the costs of raw materials, which are a major cost burden in food service. The company plans to increase the number of brands it handles to around 20 within the year. In the USA, operations are proliferating in which restaurants bring in ingredients and cook products specifically for home delivery in common kitchens. In November, Demae-can will build a new center in the capital that includes a kitchen that is solely for home deliveries.