May 29, 2020
Top 100 Companies Spending Money on Social Contribution
The novel coronavirus state of emergency was fully lifted on May 25. But, the impact, economic as well as medical, has been enormous, and the social chaos looks set to continue for a while. Amid this crisis, large companies are increasing their social contribution actions. Difficult global problems like the novel coronavirus cannot be solved by the power of government alone. Companies are expected to further broaden their assistance.
According to the "Guide to CSR Companies (2020)" by Toyo Keizai, Toyota has been top in social contribution expenditure for seven consecutive years. It has been organizing concerts to support young artists since 1995. Its Toyota Formative Experience Program of car-themed classes delivered by teachers visiting elementary schools has expanded to deliver classes at 3,679 schools. The Toyota Grant Program for Environmental Activities, established in 2000, supports biodiversity projects by NGOs and NPOs, and covers a wide range of actions around the world on themes such as climate change prevention.
Honda is in second place. Honda's free training to teach women in India to ride motorcycles is booming, with 28,679 participants in FY2018. Other ongoing work includes Honda Beach Cleaning Action, which cleans beaches throughout Japan, and forest planting in Inner Mongolia in China. Honda is very active in work for natural environments. NTT Docomo is in third place. It focuses on "Docomo no Mori" (Docomo Forests) at 49 sites nationwide, and the development of "green base stations", which use green power generation and have power storage in readiness for disasters.
Large amounts of money are being spent on social contribution.
Top 100 Companies Spending Money on Social Contribution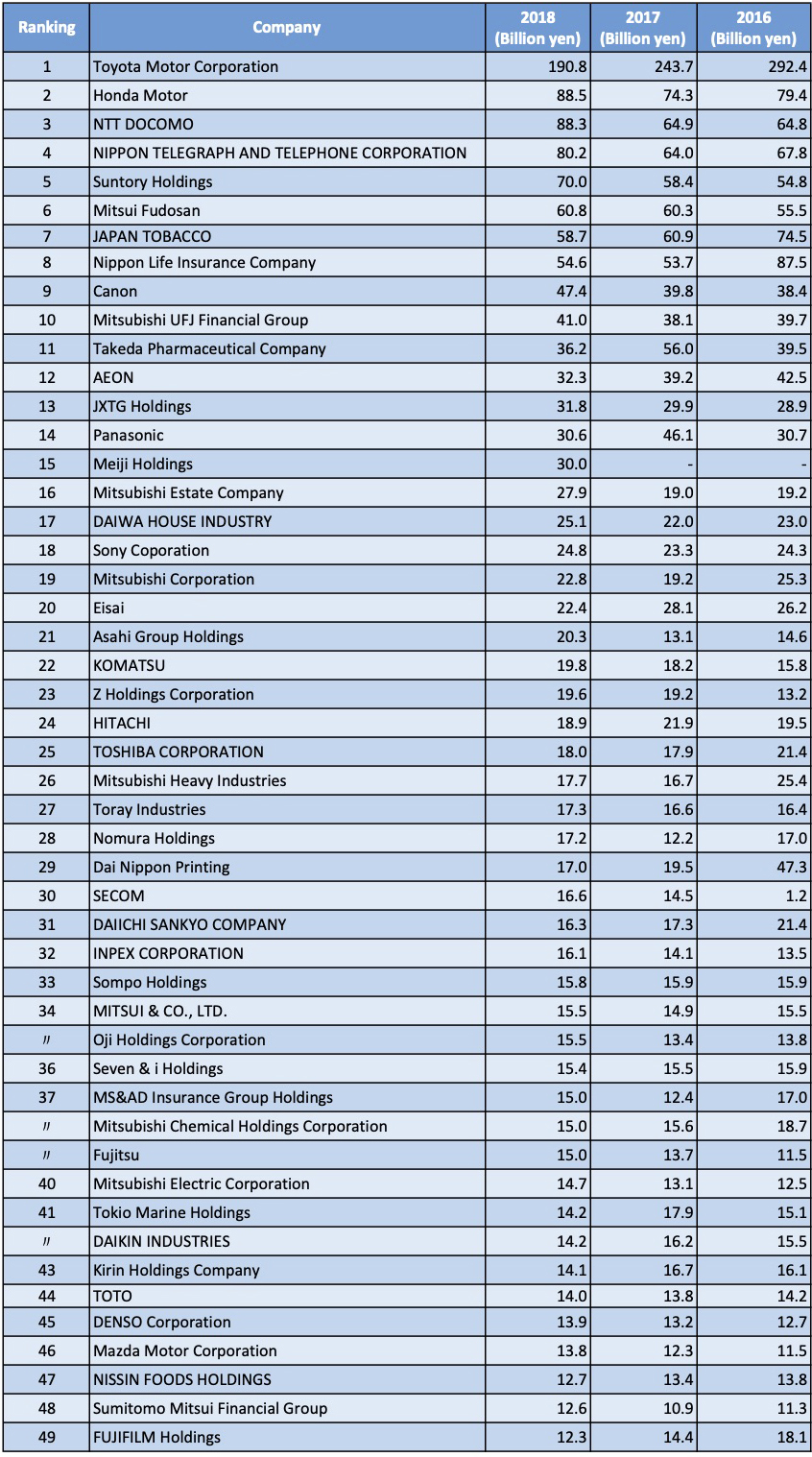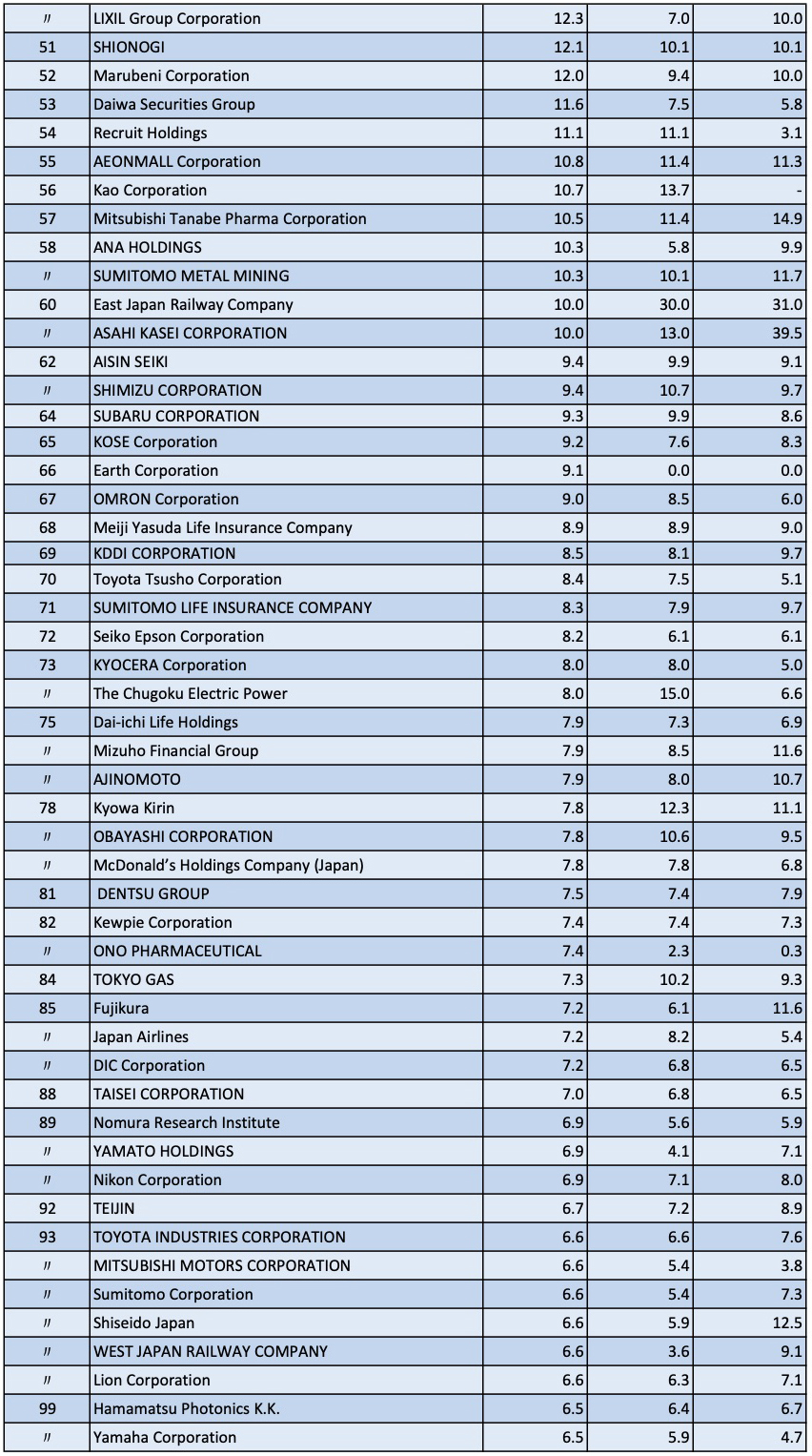 Note) Social contribution expenditures include various business expenditures directed to social contribution, in addition to donations.
Sources: Toyo Keizai "2020 Comprehensive List of CSR Companies"