June 25, 2021
Working to Reduce Plastic Usage
Nissin Foods Scraps the Seals That Hold the Lids of its Main Cup Noodle Products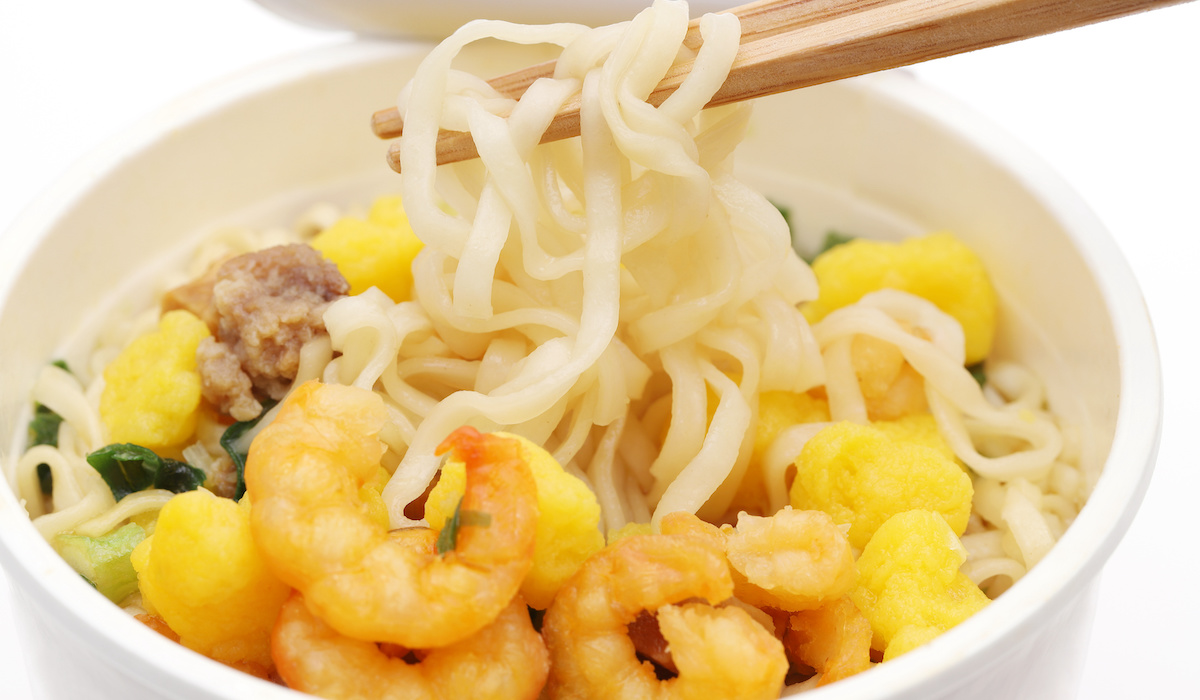 Nissin Foods is switching its regular-size products to new containers. The lips on the lid edges have been increased from one to two, so the lids can close even without sealing parts. The change will save 33 tons a year of plastic raw materials. This is the first time Nissin Foods has changed the lid shape since its cup noodles first went on sale in 1971.
The seals to hold the lids on were introduced in 1984, and were attached to the protective film on the container's base. The company's policy is to retain the seals to hold down the lids of big-sized products, but they will consider changing the lid shape for those after gauging consumer reactions.
Last year, Nissin Foods Holdings announced its environmental strategy for cutting CO2 and waste emissions. To reduce its use of plastics, it is working on environmental measures such as greater use of plant-based plastics, derived from sugar cane, in its cup noodle containers.