July 7, 2020
Talking to Trade Show Organizers
The 90th Tokyo International Gift Show Autumn 2020
Business Guide-Sha, Inc. has always been ahead of the times as it has propelled the Japanese gift market forward. We had an interview with Mr. Shunsuke Fujimoto in the Overseas Division of the company about the Japanese gift market, now and in the future.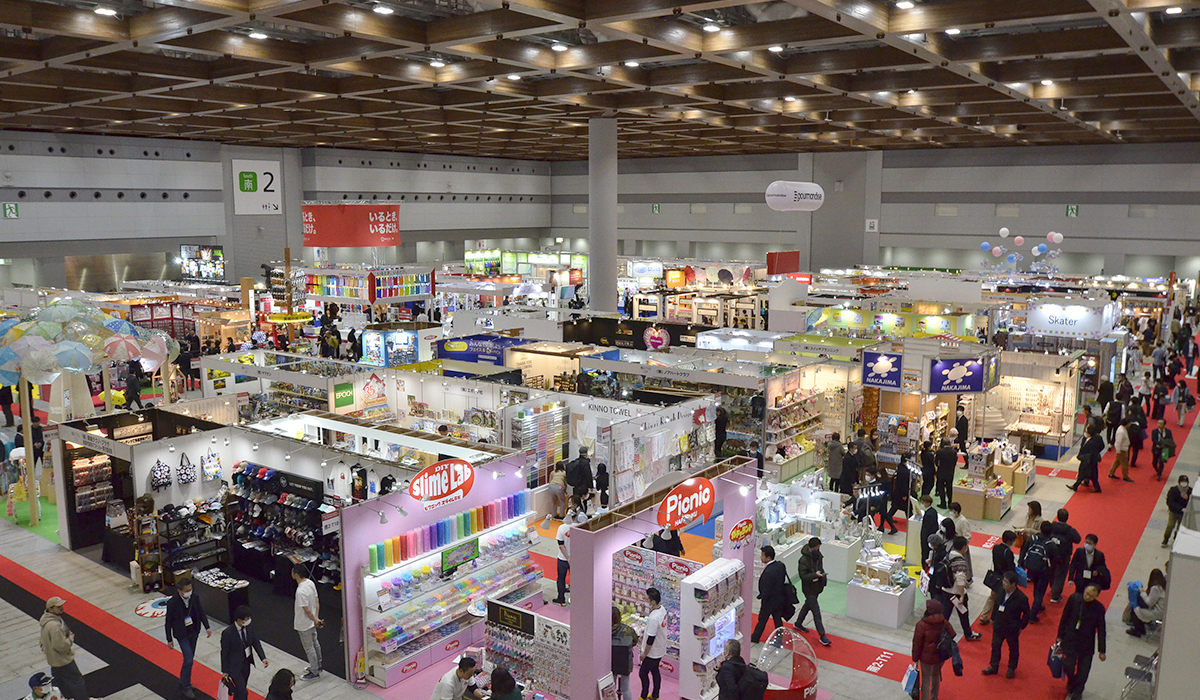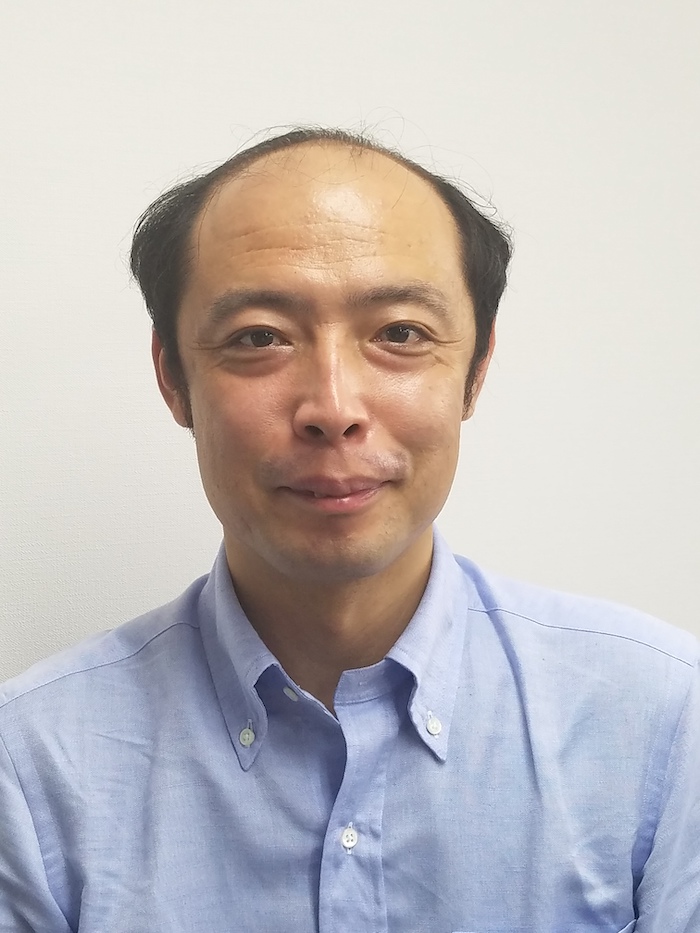 Shunsuke Fujimoto
Overseas Division, Business Guide-Sha, Inc.
The next Gift Show will be the 90th time it has taken place. But, the impact of the coronavirus situation is a major concern. Is it currently scheduled to take place as planned?
It will take place as scheduled. The state of emergency has been lifted, and distribution is starting to move, responding to the new way of life. Many shows have been canceled or postponed due to the coronavirus, and we receive many views from company clients who have lost trade talk opportunities, saying "we can't develop new products and accounts", "we can't have direct sales talks", and "it's hard to contact suppliers". To meet those needs, we will be organizing the Tokyo International Gift Show, a large-scale trade show with major economic impact, while practicing stringent anti-infection measures.
We have worked out our "Guidelines for Infection Prevention for Covid-19" for the 90th Tokyo International Gift Show Autumn 2020, in line with guidelines set by Tokyo Big Sight and the Japan Exhibition Association, and we are preparing to run the show with methods that will become a new model for trade shows.
What will be the themes, main attractions, and new actions for the next show?
We want to make this a place to encounter exciting and inspiring new products, on the themes of "Surprising" "Exciting", Encounter with New Products that will Move Your Heart! and Connect More with the World!
This show will, of course, feature nesting goods that make time at home more enjoyable, and gadgets to raise productivity when working from home. It will also be presenting new products adapted to new-normal post-coronavirus lifestyles, such as furniture using antimicrobial materials, as well as home beauty appliances greenery for soothing everyday life, which are subjects of rising demand.
We have received many applications from foreign companies keen to enter the Japanese market. With restrictions on entry to Japan stopping people from coming to Japan, we are introducing our "semi-online plan" as a new way of talking business at trade shows. Even if exhibitor staff are unable to attend in person, we will help them to hold trade discussions. Our new approach combines online and offline methods, to support online business discussions between visiting buyers and the staff of overseas exhibitor companies. To that end, we will be arranging product displays and staff, and providing training.
We have also received numerous applications from Japanese companies aiming to open up new overseas sales channels. We are preparing measures to help them succeed even if overseas buyers can't come to Japan. Specifically, we will be providing opportunities for preliminary sales talks, meeting online with superior buyers which have contacted us ahead of the event.
Please give us a quick description of the concurrent shows. Do you have any high-profile events and fairs scheduled?
The 8th LIFE x DESIGN and the 28th Gourmet & Dining Style Show are concurrently held with the 90th Tokyo International Gift Show Autumn 2020.
The lineup for Gift Show and LIFE x DESIGN features construction and installation techniques, interiors, sundries, home electrical appliances, traditional handicrafts, materials, arts and crafts, and more, to brighten people's lives! There will be superb offerings, such as design-oriented brand goods and handmade items using traditional techniques, from Europe, America, and Asia.
The Gourmet and Dining Style Show is a specialist food show which assembles foods and food-related items, knowledge, and knowhow, bringing together new items and sales methods for the future in one venue. It presents a strong lineup of regional brands from all over Japan. Numbers of exhibitor companies looking to expand overseas are rising. We particularly recommend this show for overseas buyers interested in washoku.
Are there any changes in trends concerning foreign exhibitors?
We get many inquiries from companies that are very keen to enter the Japanese market. In particular, we are seeing growth in contacts from Thailand, Vietnam, Australia, and New Zealand, countries where there are reports of relaxation of travel restrictions.
Presentation of Department of International Trade Promotion Ministry of Commerce, Thailand to be performed at the Gift Show Autumn 2020, which it has already applied for, is a high-profile project. We will be creating opportunities for trade talks through the above-mentioned semi-online plan, to serve people who cannot visit Japan.
Looking back, what has changed in Japan's gift market from old times to today?
Formal gifts, which have strong elements of ritual courtesy, are on a declining trend as times change. Conversely, there's growth in demand for casual (personal) gifts within more individual and close relationships. As society ages these days, the older population is growing, leading to expansion in casual gifts given to one's elders on occasions like Mother's Day, Father's Day, and Respect‐for‐the‐Aged Day. Consumers want to give things they enjoyed using or eating themselves, trendy items, tasty seasonal produce items, and the like, to people they feel close to, without being bound by the formalities and manners associated with formal gifts. For example, popular items for the recent Mother's Day included gifts that help mothers with enjoying their hobbies at home, gifts related to fitness or kitchen and cookery, showing care for mothers' health.
How do you expect Japan's gift market to change in what are being called "with coronavirus" and "post coronavirus" times? Or have there been changes already?
In with-coronavirus and post-coronavirus times, I expect communication to change as remote interactions will grow as never before, while the value of real-world interaction also rises. As items that reach into everyday life while being a little out of the ordinary, gifts are a trigger for communication. That won't change, whether the situation is remote online interaction or real-world contact.
For exhibition methods, it appears that conventional real methods will have to be combined with online and digital forms. What kinds of preparations and systems are you planning now?
The online trade talk plan I mentioned earlier is one example. We plan to introduce a reception system that avoids the "three Cs"; to help exhibitors to convey the appeal of their products more strongly; and to expand and enhance our search site so that buyers can more efficiently find exhibitors able to solve their problems.