August 11, 2020
Talking to Trade Show Organizers
The Café & Wellness Week "7th CAFERES JAPAN", 5th Wellness Life Japan, 2th Rice EXPO and 1st Japan Bakery Show", will be held at Pacifico Yokohama for October 5-7, 2020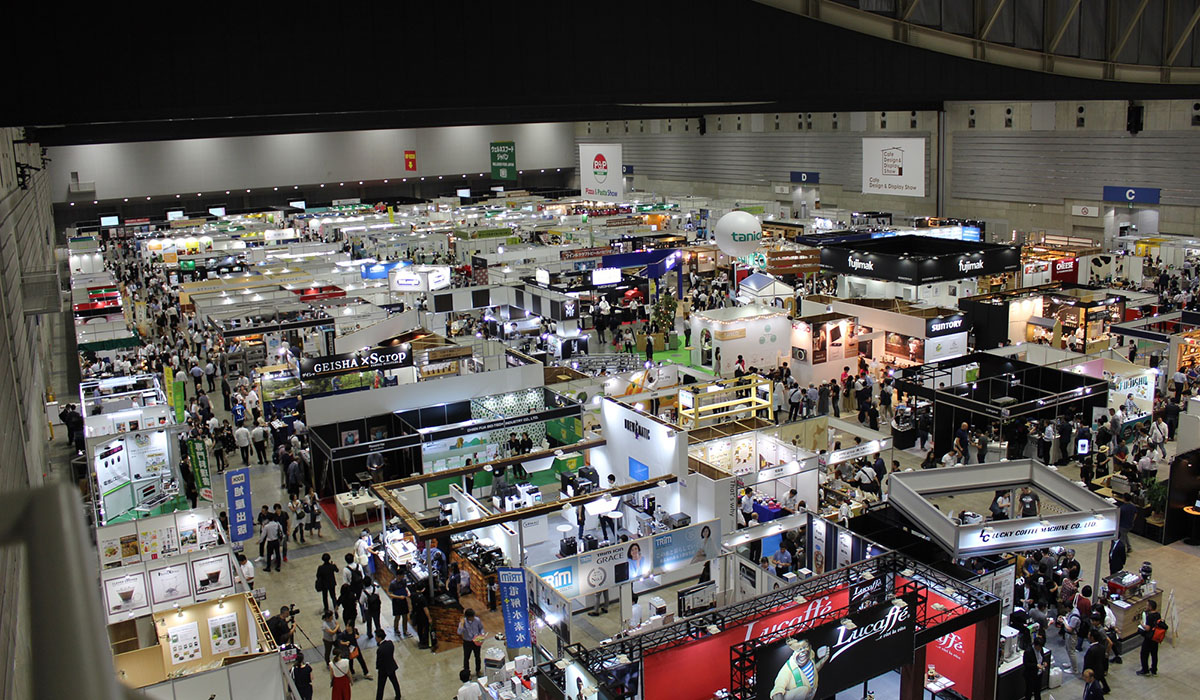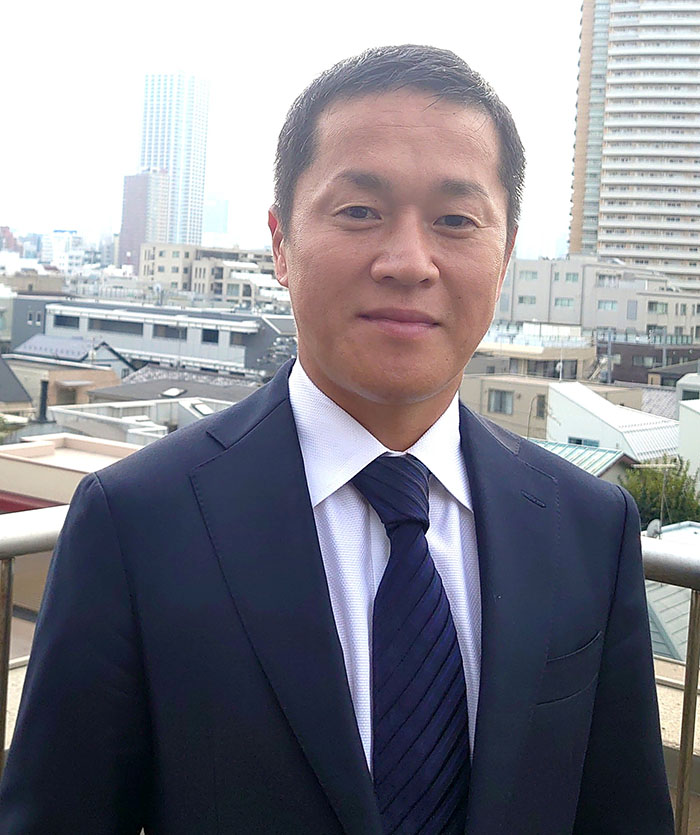 Mr. Tsuyoshi Sasaki
President, TSO International Inc.
As an exhibition organizer, what's your take on the current expanding coronavirus situation?
Earthquakes and terrorism can happen in any country, and many organizers have handled such situations, but the current pandemic has had an unforeseen and devastating impact. I think organizers around the world have been unable to cope with the coronavirus situation. I have two impressions of the situation. One is that the show industry is vulnerable to risks, and the other is that, if we can just get through this coronavirus crisis, almost all show organizers will emerge from it stronger. Some organizers will collapse, but having created case studies for everything from natural disasters such as typhoons and earthquakes to civil disorder, terrorism, and infectious disease will make this industry stronger, provided it gets through this crisis.
The term "new normal" is heard all around. What is your view of the new normal form and future for shows?
In just three days, we create schemes that can lead to limitless business. I have heard the suggestion from many people that we should run shows online, but I don't think real shows will ever be replaced by online versions. But, technology can get involved in things like stronger security and pre-credit, and it can help to stimulate business talks and publicize the ripple effects of information to the world, so we want to go ahead with such uses.
For example, however good the video is, would people be satisfied with just watching Hawaii or various foreign countries? I don't think so. They wouldn't be satisfied before they actually go there and experience the place directly. Humans are creatures that enjoy "the feeling of going out of their way". They go out of their way to line up. They go out of their way to attend a show and meet key people in person.
There are three pillars to business at shows.
1. The appeal of the location
2. Spontaneous encounters that couldn't happen anywhere else
3. Deepening relations of trust with various people
EC sites are called the champions of the digital generation, but EC doesn't work without products. The economy first starts to work when there are goods. Digital is just a toolbox, and business people are the ones figuring out how to use the tools.
"The Café & Wellness Week" we've been waiting for is going to happen at Pacifico Yokohama on the 5th to 7th of October this year. But, the impact of the coronavirus situation is a major concern. Is it currently scheduled to take place as planned?
It's going to happen. People who come to shows are people engaged in business. It's hard to imagine that people who have a fever, or a sore throat, or physical fatigue would go to the trouble of coming to a show to do business. We can't live if the economy doesn't keep turning. For example, in the West, Sweden kept its businesses running without going into lockdown, so it had the lowest rate of GDP decline. Even if there aren't many people in serious conditions, infected people are spreading, but my choice is to have the economy working, and shows running rather than being canceled.
The themes related to foods are now clear. I think the key will be how the restaurant industry, which is said to be "nonessential and nonurgent", changes in future. ESG is becoming an important theme. Another characteristic in future is that there will be many exhibitors for sustainable foods, materials such as waste plastics, plant-based meat, and substitute foods.
I also think restaurant solutions have changed. Ventilation and countermeasures against the 3Cs will become a permanent necessity, not a temporary movement. The idea of renovating stores and starting from ventilation design will become a prominent theme.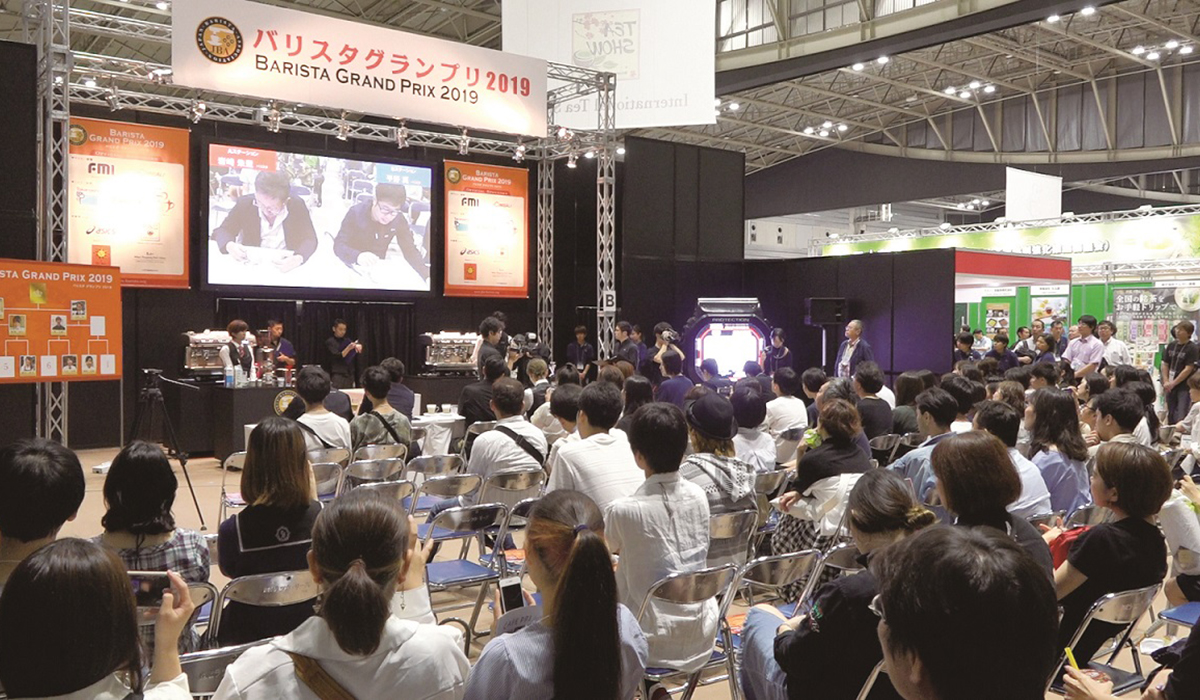 Please give us a quick description of the concurrent shows. Also, what will the high-profile events and seminars be?
The barista contest will be a prominent event. I think the baristas have been using this time, when they couldn't learn face to face, to hone their best techniques. This is getting attention as the only place that can actually deliver that.
There's also the restaurant design award. The theme is "Restaurant design in the coronavirus pandemic". Until now, the issue for store design was how effectively it could pack the seats in, but in future the question of how to remain a money-making business while providing customers with safety and peace of mind will become a theme.
The main themes in seminars will also be ESG-related matters, 3C countermeasures, ventilation, and infection prevention.
By around September and October, the coronavirus will probably still not have died down, but I think people will have come to accept the coronavirus way of life. If we assume it will take 10 years to reach herd immunity, I think people will start to make up their minds to live with the coronavirus.
How do you expect Japan's café and wellness scene to change in what are being called "with coronavirus" and "post coronavirus" times?
Even if we look at the bottom line, the café industry has not been very heavily damaged, and my impression is that it will end up with light damage, by the standards of the food service industry. I think Starbucks and other cafés will support full telework, to serve as satellite offices. I see expansion in the pursuit of the convenience of coffee plus WiFi plus work space. Restaurant design as a place where people can work will probably be a theme of the second half of the 2020s.
I think wellness has given a strong impression of being about supplements, or being something that only special people do, but that is changing. Also, with the growth of telework, there is explosive growth in the market for between-meal snacks. The markets related to healthful ingredients, proteins, and lactobacillus, intended to improve the intestinal environment and improve immunity, will also attract attention. Care for health is extending to incorporate various relaxation ingredients, such as GABA. Wellness, in the form of interest in improved immunity, is greatly increasing the numbers of related exhibits at shows. I think that's an area of business that's going to rise rapidly after the coronavirus crisis fades.
For exhibition methods, it appears that conventional real methods will have to be combined with online and digital forms. What kinds of preparations and systems are you planning now?
The policy of our countermeasures team, which was established in February, is "let's respond digitally". It is difficult to do the shows themselves digitally, but my feeling is that online is a better fit than offline for seminars, product PR, and presentations. Seminars at shows could be replaced with digital delivery in future. By having people present online, the size of the potential audience changes from 200-300 people to 1,000-2,000.
Japan lags behind in technology at shows, so I think we need to ensure safety. In North America and Europe, credit card payment and ID confirmation are the basic standard, but the Japanese standard is that anyone with an invitation can get in, even if they don't even have a business card. I think this occasion has brought the opportunity for a long-overdue rethink. As only those buyers who earnestly want to see, touch, and consider things will attend, we can provide safety and peace of mind, and fully serve even attendees who are difficult to say no to.
Tell us about your company's vision for the future.
It's hard to talk about what's going to happen even next year, but we have established our digital marketing team with a long-term perspective. We are thinking about what people can do to stay connected with their customers every day of the year, not just for three days at the show. I want us to become a company that people say of us "they used to be show organizers".
Finally, I want to give my deepest thanks to medical care workers. This is a terrible time for most people, but I want us to conquer the coronavirus by people around the world, not just in Japan, pulling together.