August 14, 2020
Talking to Trade Show Organizers
"Kakehashi" – Building Bridges, Enabling Businesses
"Messe" in Germany is a "forum for business", and it has been the most important tool for internationalizing companies. We asked about the differences from Japan's trade shows, and for hints on how Japanese companies can get results by participating in Messe.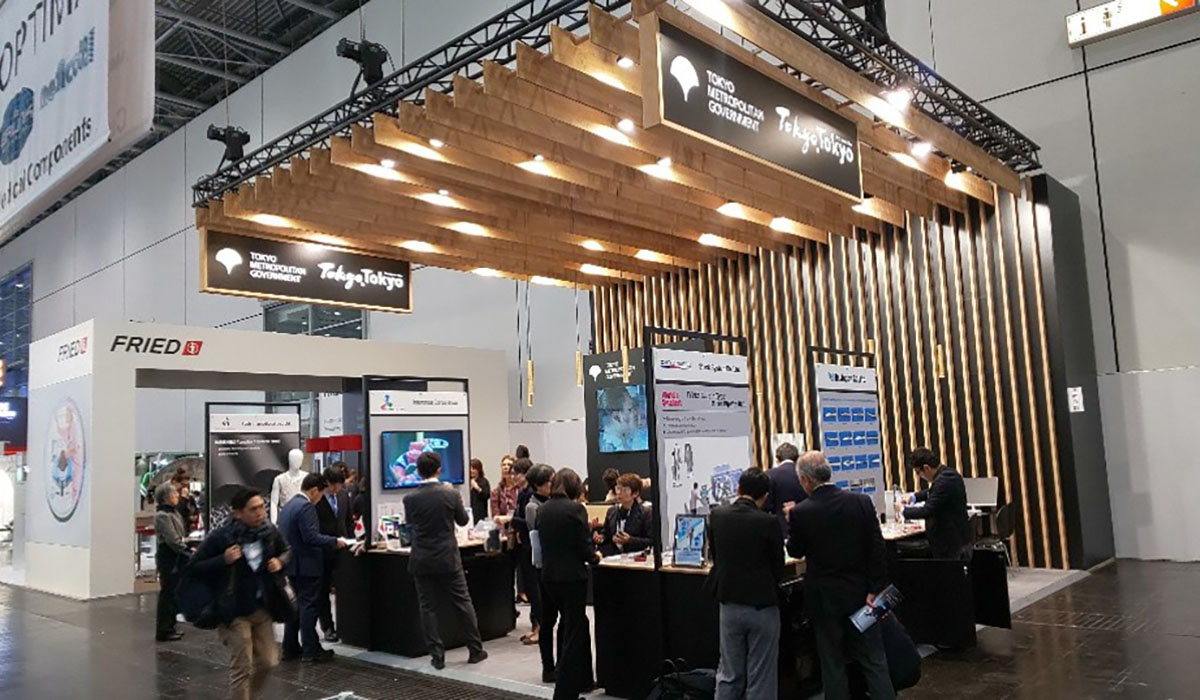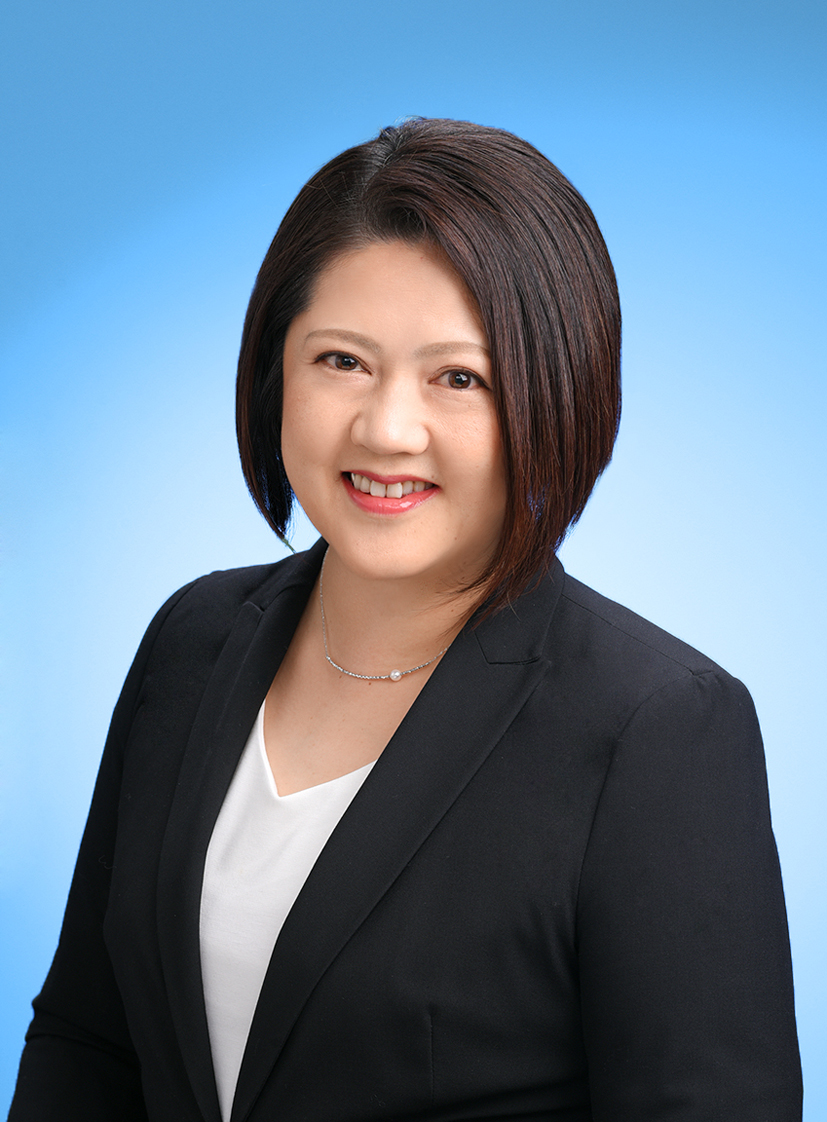 Akiko Ohara
President, Messe Düsseldorf Japan
What impact has the coronavirus pandemic had?
We didn't see this level of impact even in the Lehman Shock. Trade show business model is being challenged; people mustn't gather together in large numbers and must avoid contact. Germany's trade shows have been doing well, together with the local business and the state support. Accommodation, restaurants, and transportation are examples of these surrounding business, and there are still more broad supporting industries that link to regional areas. If trade shows don't take place, there are numerous business that will be concerned.
What is the "new normal" in trade shows?
Aside from the new safety and hygiene rules, we are now at the interesting stage of thinking of new models. In the past, scale of the show was what mattered most, but I think it will change in the future. The image of trade show was always with 9 sqm booth basis, but we need to come up with new and more varied style. Online is only one option. It may be even worthwhile to consider getting rid of the "once a year, four days" style and going to a permanent show in which the companies renting the hall can freely switch their displayed products on an annual basis. It only depends on the organizers' creativity and it may change the game of the trade fairs.
What are the differences between the German Messe and the Japanese trade show?
One difference that the Messe Duesseldorf offers is its global platform. Almost all exhibitors including German companies design their booth in English and makes presentations in English too. This is based on our value, our wish to establish all our events as world's leading, truly global platform. It might be also coming from the local character of Dusseldorf, home of headquarters of companies from various countries including Japan.
Both the exhibitors and visitors present at our trade shows are highly motivated to seek partners from around the world. They are well aware that this is the place with unlimited opportunity, though in a single location. They see Messe as a place for serious dialogue with serious customers.
Last year during MEDICA, a medical trade show, I was quite impressed when I was spoken by one person. She was with a Swiss medical device trading company, and she told me that her mission was to see Japanese needle-less injectors. Visitors are very focused and serious. They make appointments in advance, so their schedule is quite occupied when they arrive, yet they manage to secure the time wander freely around the big venue, to make maximum out of their stay.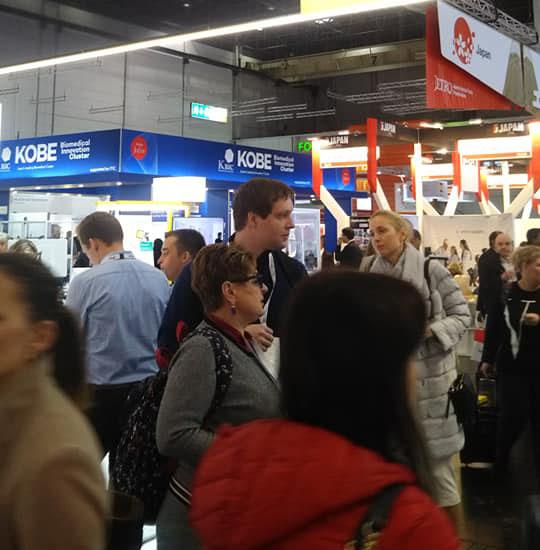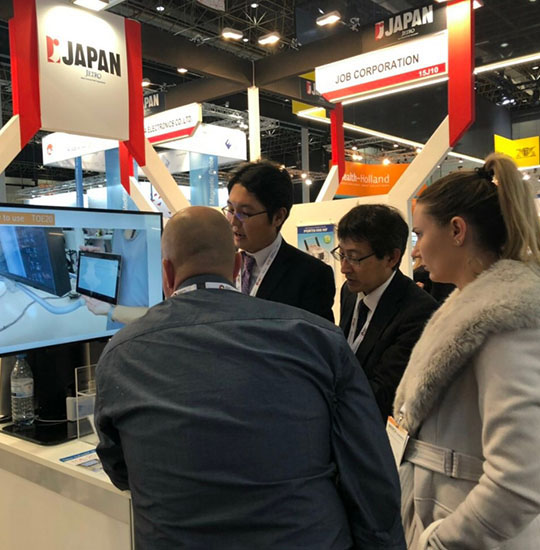 What do Japanese companies need to do to succeed in expanding overseas?
The key of success differs by each company and there seems to be no golden rule. Some companies just jump into their expansion and make a sudden success, but there are others that proceed step by step. Still, it is true that visitors take value in the appearance of your booth. In Japan, especially when with just only one booth, the most simple panel booth style is quite popular and visitors don't pay much attention on booth design. However in Europe, your booth is taken as your company itself. It's said that visitors decide within three seconds whether or not to approach a booth they see before them. Image and appearance are considered to show how serious you are in this business. Of course your exhibits and solution matters, but you can't compete without spending certain amount of money to make you look better.
What is your advice to exhibitor companies from Japan?
The first thing important is to have a "try and see" attitude to exhibiting. It has nothing to do with the size of the company. I personally think trade shows are one of the most rewarding business promotion method. When you manage to close a contract, the cost to exhibit may appear almost nothing.
Consider the cost and time if you are to visit all potential customers one by one, travelling around Europe. You might even not be welcomed to their office. Yet, if you exhibit at the Messe Duesseldorf show, customers not only from 30 EU countries but from around the world will be there. The foundation for success is the spirit of exploring the world outside Japan. I wish that all Japanese SMEs shall have confidence in them to face the outside world.
So far, you've mostly had the role of helping foreign companies to expand in Japan, and now you have the role of a bridge for Japanese companies to cross as they expand overseas.
I thought it would be worth challenging to spend the latter half of my life supporting wonderful goods and technologies to fly out into the world from Japan.
Japan is one rare country that makes almost everything within. In other countries, there is a mindset that it's normal to buy goods, such as cars, that are made in other countries. Japan has domestically-made car brands, and it's not just cars. There are refrigerators, TVs, PC, trains, and even Frixion ball point pen (the erasable pen), all Japan brands.
Partly because of this, Japanese seems to believe that own innovations are not yet at "the world level." On the other hand, foreign entrepreneurs just naturally try their products to the market, without fretting so much. It would be good if many more Japanese companies had the same kind of sense and got into the mood of "try and see!"
What is your vision for the future?
My reason for coming this far has been to get more people in Japanese companies to look outwards. Connecting people globally through Messe. Now, amid the coronavirus crisis, online methods are attracting attention, and while they can be a supplement, I believe that the final go can be only reached with real experience. Can you make ¥10 million business deals with people you've only met online? I think you have to meet someone in the real world to feel the atmosphere they foster, their voice, aura, and seriousness, and that is when you can first trust them and agree on business. But the paths toward the final goal can more varied. I hope that these new technologies will serve to lower the physical and mental barrier that Japanese companies are feeling toward the outside world.