May 29, 2020
Talking to Trade Show Organizers
"Natural Food Products" zone will reach its 5th year in the 49th International Hotel and Restaurant Show, held at Tokyo Big Sight for February 16-19, 2021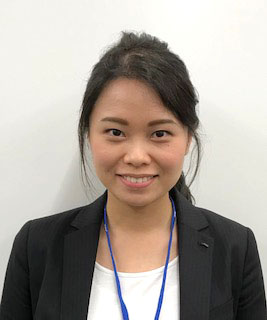 Satomi Chelsea Kimura
Industry Development Center
Japan Management Association
The 49th International Hotel and Restaurant Show will take place in February next year, and within HCJ, the high-profile "Natural Food Products (NFP)" zone will reach its 5th year. What's your view of the growth and changes in this field in the Japanese market over those years?
Japan has a large organic domestic market valued at 1.4 billion euros according to the current statistics of Asia by The World of Organic Agriculture 2020. The Ministry of Agriculture, Forestry and Fisheries in Japan (MAFF) survey in 2019 shows the Japanese Organic Market is estimated at 185 billion Japanese yen as compared to 130 million Japanese yen in 2009, showing the rapid growth of the organic market.
According to a survey of Vegewel (Dec 2019) below, it shows a growth of the natural food eating habits in Japan compares to 2017.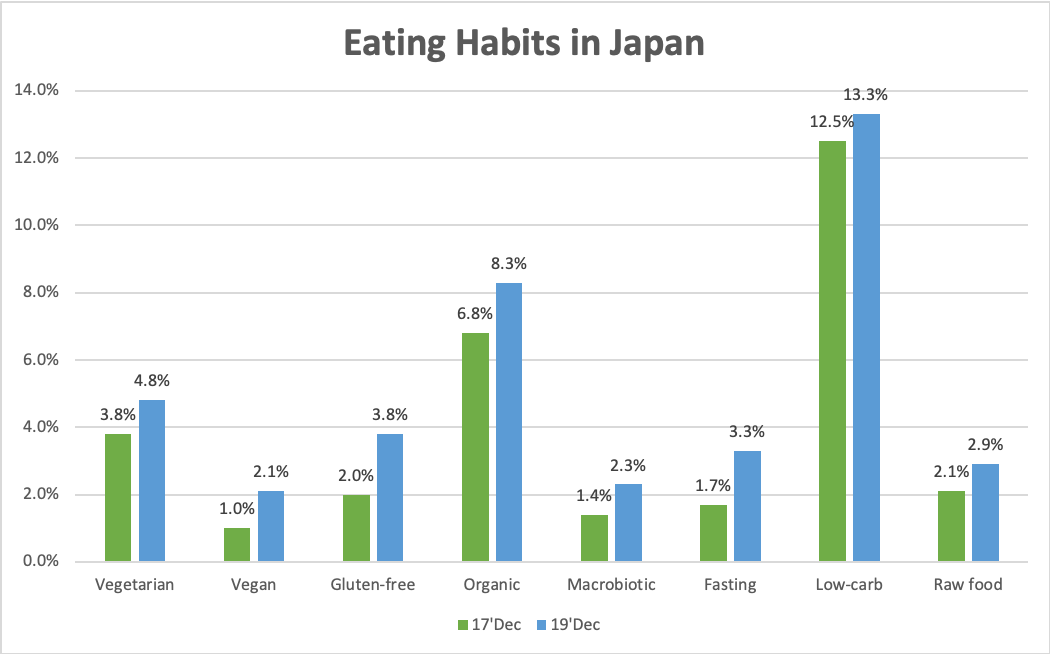 Source: Vegewel Survey (Dec. 2019)
Which product categories and genres do NFP exhibitors cover?
Any products related to organic, vegan/vegetarian, gluten-free, caffeineless, low-carb, low saturated fat, sweeteners such as stevia, coconut sugar and raw honey, grains/beans, plant-based, natural snacks and other natural food can be our exhibitors.
What is the level of interest and concern about natural food products among general Japanese consumers?
In Japan, consumers turn to less processed and natural products, which makes popularity on health and wellness trends in food and beverage. According to the survey of "Frequency of Purchasing and Dining Out for Organic Food" by the Ministry of Agriculture, Forestry and Fisheries (MAFF), 4530 people answered.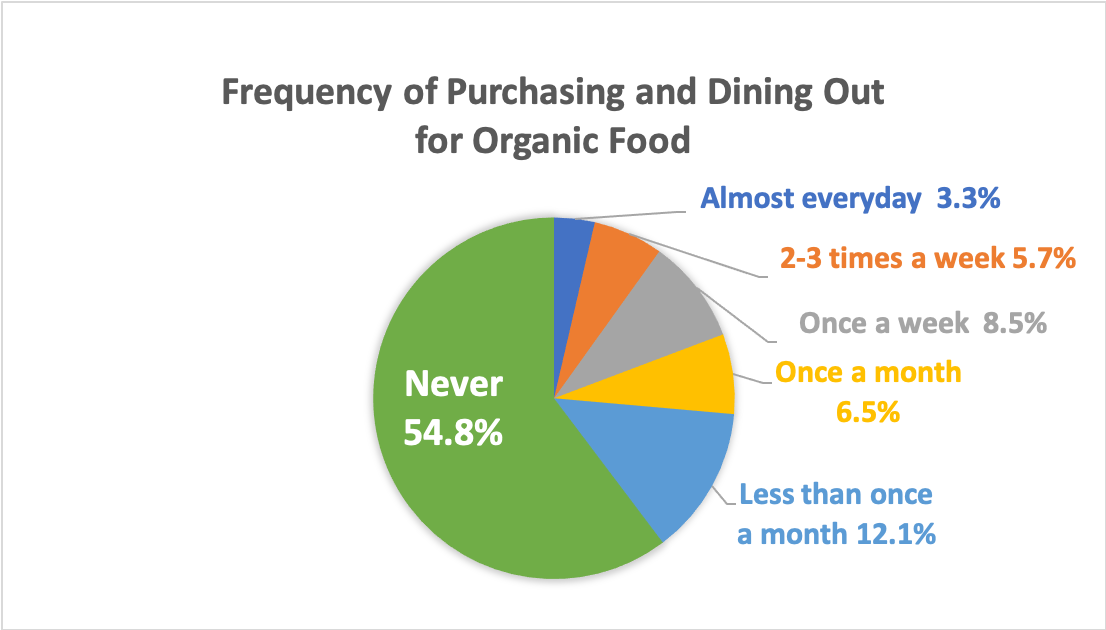 Source: "Frequency of Purchasing and Dining Out for Organic Food" by the Ministry of Agriculture, Forestry and Fisheries (MAFF)
As a result,
Almost everyday --- 3.3%
2-3 times a week --- 5.7%
Once a week --- 8.5%
Once a month --- 6.5%
Less than once a month --- 12.1%
However, 54.8% answered "Never". Although it is slowly growing compare to overseas, the potential of the future market is huge.
What is the current state of action in hotels, restaurants, and the food services industry to address needs such as vegetarian, vegan, and gluten-free?
Due to the increase of overseas visitors in Japan, hotels and restaurants provide some natural food menus to suit the needs of the visitors. Nowadays, there are more than 110 restaurants in Tokyo and hotels such as Hyatt Centric Ginza Tokyo and Hotel Chinzanso Tokyo provide vegan & vegetarian menus to the customers. Also, the major food manufacturers in Japan such as Marudai Food, Itoham Foods, and NH Foods started selling soy meat products this year.
"Natural Food: Audition to Discover New Recipes" has taken place as a central event for three years in a row. What is the significance of this event, and what has it achieved? Can overseas exhibitors also participate in this event?
This event was highly rated as a sustainable value event which gave people a good chance to reconsiderate about their health, environment, and lifestyle. We were suggested to have a new genre for the natural food cuisine. Unlike French or Italian, natural food doesn't have its own genre yet. In the third year, we would like to set-up a new genre for natural food.
Yes, we definitely welcome the exhibitors coming from overseas to join this event. It would be interesting to see the natural products from overseas and to communicate with each other.
Do you have any advice for overseas businesses who are thinking about exhibiting for the first time?
With lifestyle diseases and the aging population, the Japanese tend to have a healthy attitude to eating habits which makes the growth of the healthy food market. This year, we welcome overseas exhibitors to participate in order to promote their natural food products to Japanese consumers. As a Natural Food Product zone exhibitor, you will meet in-person with buyers of hotels, retails, restaurants and you can participate in the Natural Food Recipe Audition to show your original food menu. If you have any questions, please feel free to contact us and we hope to help you and visitors alike reach your business goals.