September 9, 2020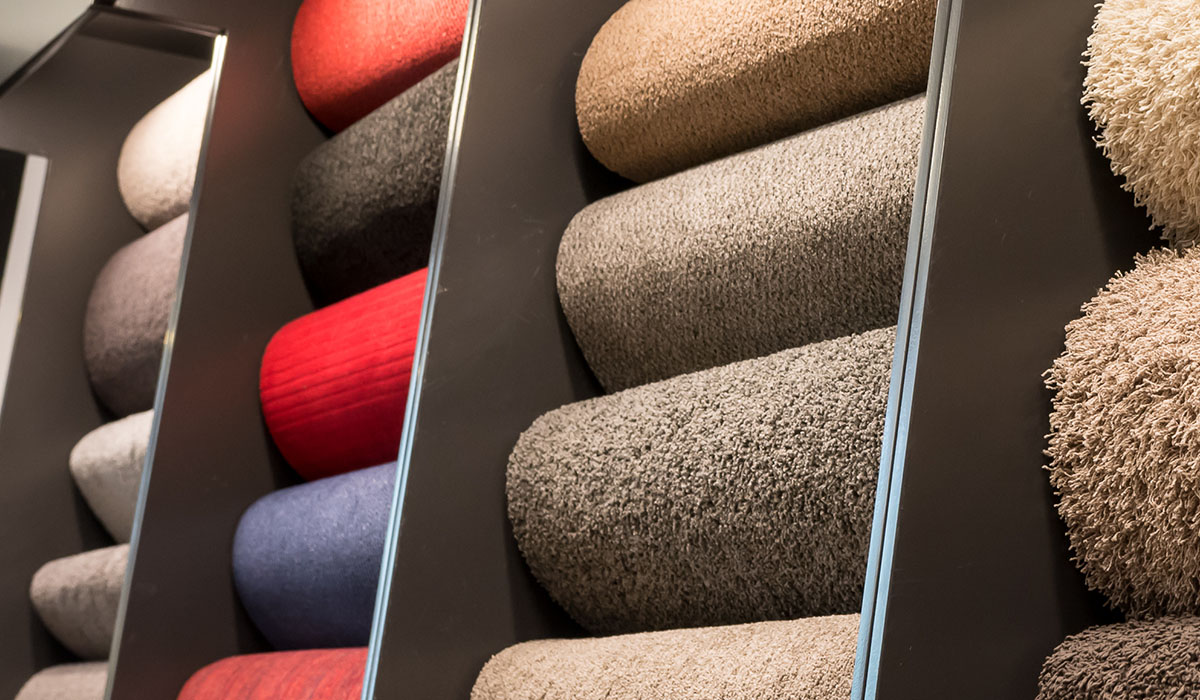 1. Carpets
Carpets with antimicrobial and antiviral effects, and fully washable carpets
Demand for hygienic home environments, influenced by Covid-19, is boosting sales of antimicrobial mats and fully washable rugs. Specific products include washable tile carpets from TOLI and Flotex from Sangetsu. The key features of Flotex are antimicrobial function and ease of maintenance.
http://toli-overseas.com/products/
https://www.sangetsu.co.jp/english/
Tile carpet is also a popular item. It's easy to handle and provides a high level of freedom to easily remodel a room. The way the buyer can choose their own layout is part of the appeal.
Highly functional backing
At Cainz, Japan's top home center, the popular carpets are those made of cotton, those that are washable, and those treated against microbes, odor, and dust mites. They emphasize functionality, with features such as backing that supports floor heating and hot carpets, and anti-slip backing. Products offerings are tailored to the seasons, so in this hot season there are more short-pile carpets.
Demand for imported carpets
Carpets with strong design features are popular. In Japan the custom is to remove shoes before entering homes. Carpets are touched directly with bare feet, so carpets with a soft and fluffy feel are favored. Vivid classic designs are popular, as are French-style designs with pale coloring. Square is the mainstream shape, but rugs that cover part of the floor are far more popular than carpet laid over the entire floor. The popularity of flooring materials is rising, boosted by ecological ideas.