August 8, 2022
Can be Processed from Dried Soybeans to Meat Substitutes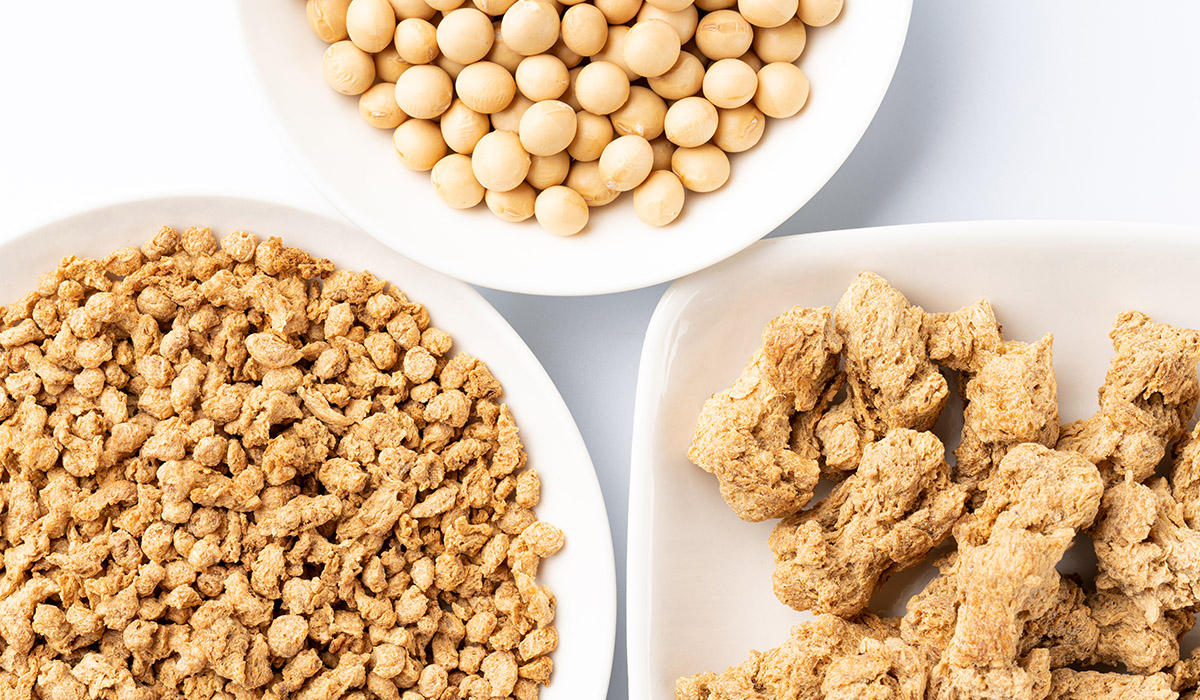 Ryonetsu Kogyou (Ota-ku, Tokyo), a company that designs air conditioning systems, has developed a machine that can process whole soybeans into meat substitutes. Compared to the conventional method of using defatted soybean flour, it is said to reduce soybean odor and produce a tender meat substitute. The raw materials for defatted soybean flour are dependent on imports, but international prices are skyrocketing. Ryonetsu is aiming to sell more than 300 million yen in the first year by promoting the advantages of using domestically produced soybeans more easily.
The "Soybean Meat Processor" developed by Ryonetsu in 2020 has improved so that dried soybeans can be used as is. The machine that can process dried soybeans directly without oil extraction is regarded to be rare in the industry.
Soybeans are slippery with approximately 20% oil content, and it was difficult to process them directly under pressure in a food processing machine. Ryonetsu has devised the shape of the built-in screw and the processing parts that extrude the alternative meat to enable processing of whole soybeans.
Until now, soybean meat has generally been made from defatted soybean flour made from dried soybeans produced overseas. By using whole soybeans with oil content, the soybean odor and dryness are eliminated compared to nonfat soybean flour. The processing machine starts at 30 million yen per unit, and Ryonetsu aims to sell 10 units per year.