December 7, 2020
Coaching and Lessons Seen in the Mirror
Mirror Fit is starting an online fitness business that uses a device which combines a display with a mirror.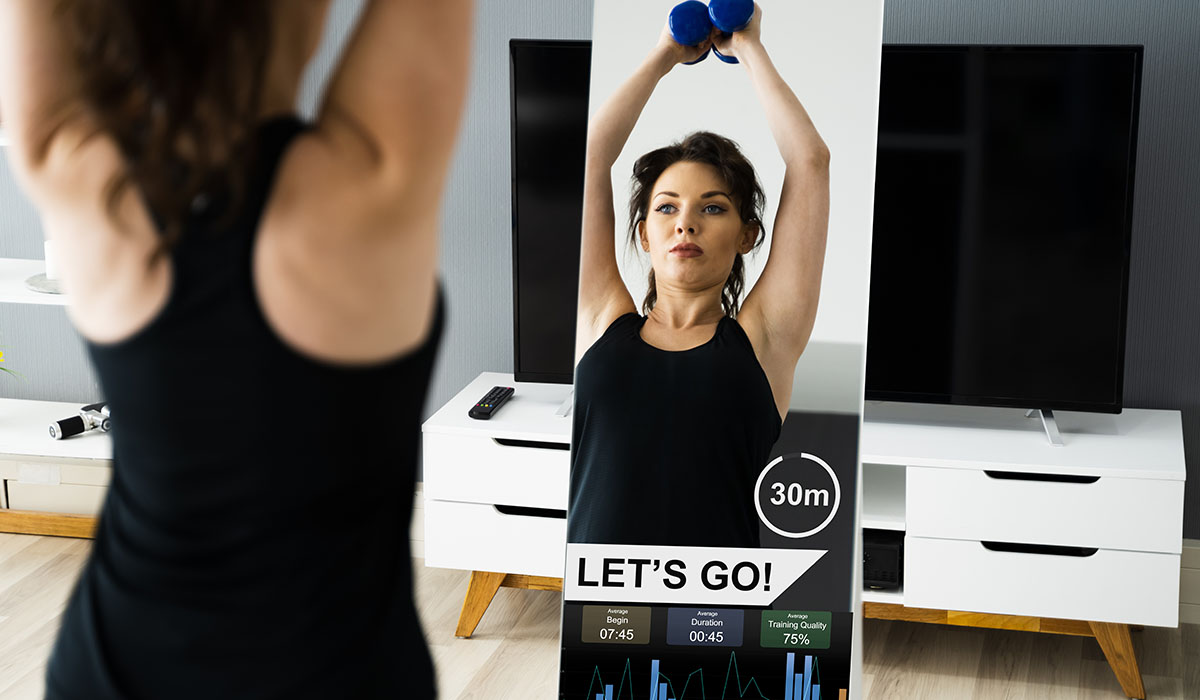 The fitness-related startup Mirror Fit (Shibuya, Tokyo) will start its service in spring 2021. Looking at a full-length mirror, users can see their own reflection together with a video image of the coach as they exercise.
The developed device is 140-180cm tall and can play video on its mirror surface. It has a communication connection for on-demand streaming of fitness videos. The content is produced jointly with nationally-famous trainers. There will also be live-streams once or twice a week.
Users are expected to be individuals and corporations such as hotels. The device can be used as an ordinary mirror when switched off, an arrangement seen as easy to use even in Japan's cramped living environments. It is priced at JPY149,800, plus a monthly fee of JPY5,980 to use video content. Online fitness services using bicycle-shaped training machines are a trend in the USA, and there is a rush of similar new services around the world.