October 5, 2021
Daimaru Matsuzakaya Department Store is Starting "Stores Which Don't Sell Products"
It is building sales areas adapted to be showrooms for new brands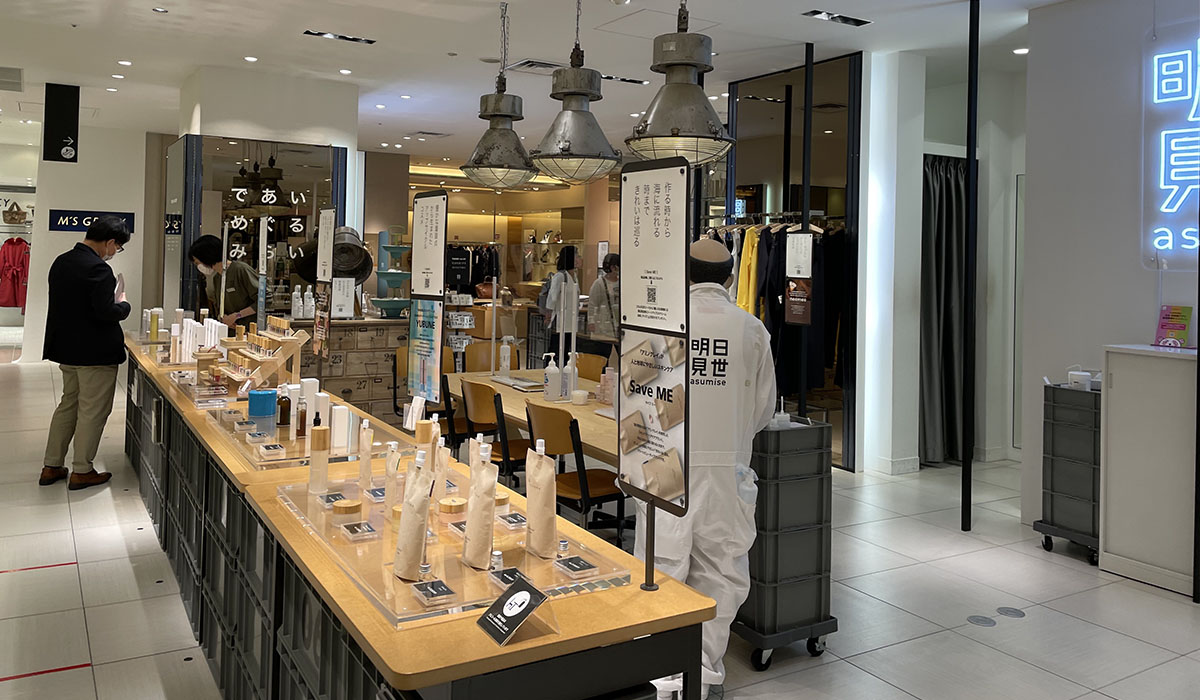 While department stores are struggling in the coronavirus era, there are moves towards reforming business structures to integrate real and digital aspects. In 2020, department store revenues reached JPY4.22 trillion, down 25.7% from 2019.
In October, Daimaru Tokyo branch is setting up a sales area in part of its ladies' apparel floor for 20 brand companies which will specialize in online sales, on a D2C (direct to consumer) model. Employees explain the products, but there are no in-store purchases. Customers visiting the store use their smartphones to scan QR codes attached to products, and then buy from the brand site they are directed to. Daimaru Matsuzakaya charges each brand a store charge.
The aim of introducing stores which do no make direct sales is to make connections with difference customer segments who don't usually shop at department stores. They expect to develop relationships with partner companies that are popular with younger segments outside department stores' conventional base, particularly in apparel, which accounts for 40% of sales.