February 4, 2022
Many supermarkets will switch spoons and forks offered free of charge from plastic to wooden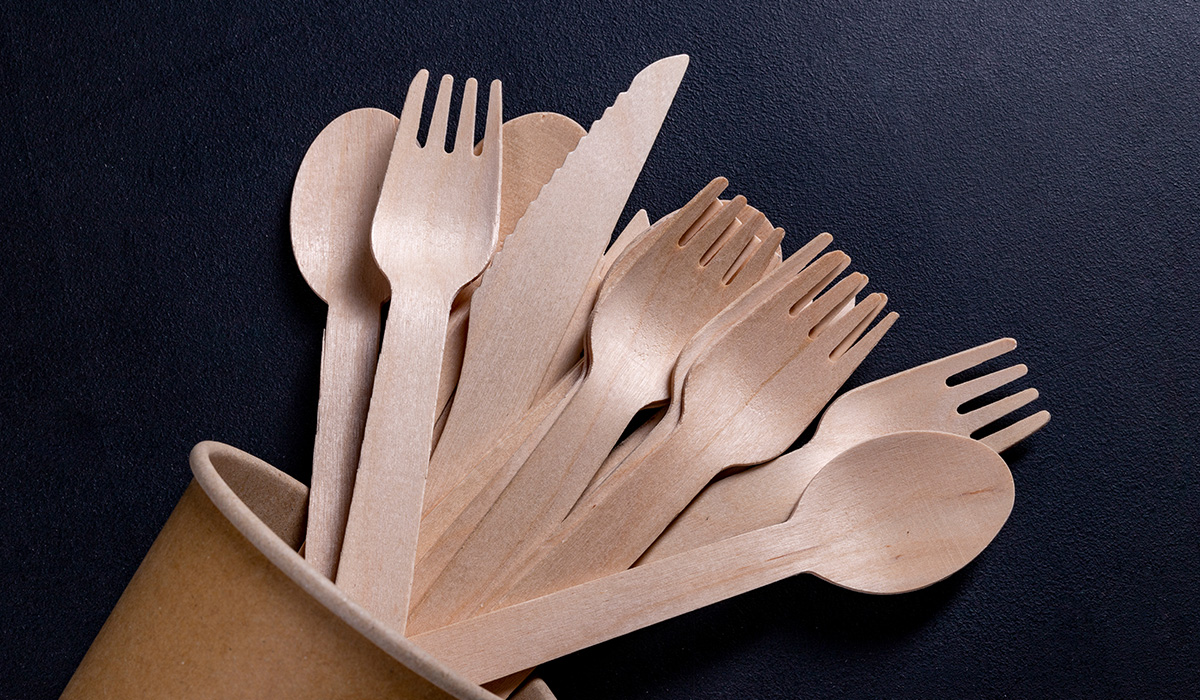 Supermarkets are switching from plastic to wooden cutlery, such as spoons and forks, which are given to customers when they buy lunch boxes.
Life Corporation, a major supermarket chain, will be gradually introducing wooden spoons in their approximately 290 stores starting from April. This will lead to a reduction in the amount of plastic by about 27 tons per year. The number of spoons and straws to be switched amounts to about 17 million per year.
Yaoko, a supermarket based in Saitama Prefecture, will also plan to introduce wooden cutlery in their approximately 180 stores in April. The number of wooden cutlery to be switched will become about 16 million per year. In addition to the introduction of wooden spoons, disposable chopsticks in plastic bags will be replaced with paper bags. This is in response to a law coming into effect in April that encourages the reduction of plastics. Yaoko plans to offer the service free of charge, increasing the cost burden.
Inageya, a medium-sized supermarket, will consider to replace straws and muddlers they provide to customers when they buy beverages at the eat-in corner by paper straws and wooden muddlers. They plan to offer it for free.
The reason why such supermarkets are working to reduce plastic one after another is because the "Plastic Resources Recycling Promotion Act," which encourages companies to reduce the amount of plastics used, will be enforced in April. Businesses that use more than 5 tons of disposable plastic products per year will be subject to strict measures.