August 19, 2022
Mos Food Services will Introduce Biomass Plastic Spoons and Forks Mixed with Rice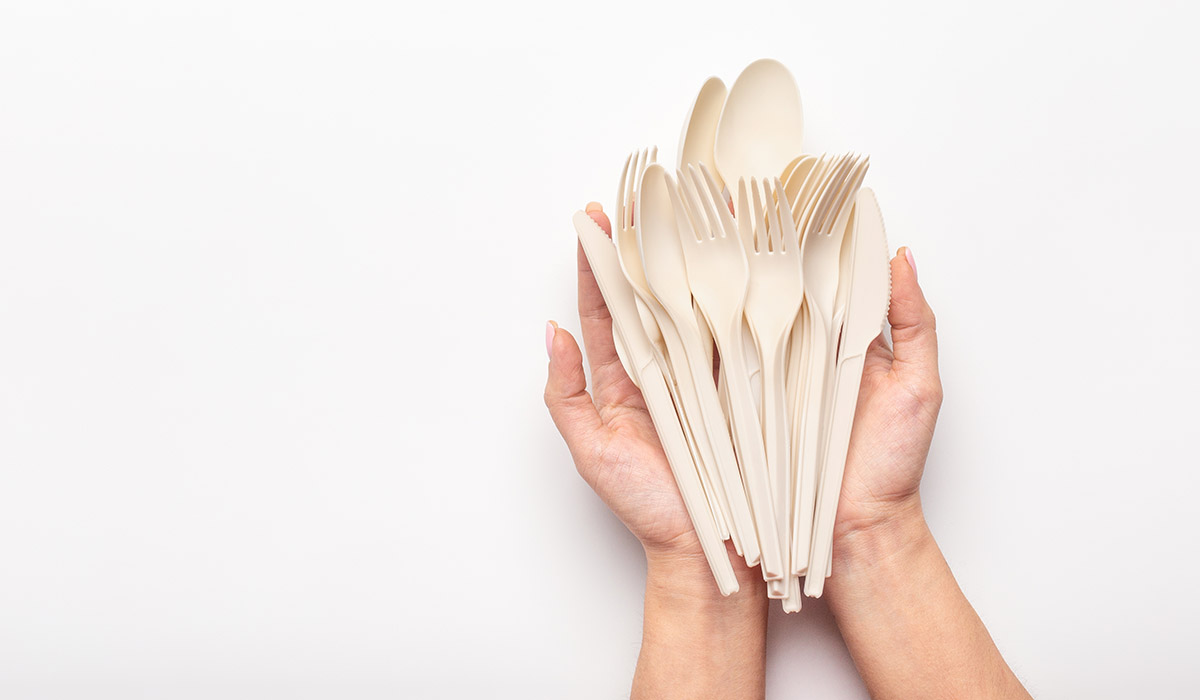 These spoons and forks will be offered as to-go tableware at "Mos Burger" stores in Tokyo and Osaka from August, and will be expanded to approximately 1,250 stores nationwide from October. As the "seventh wave" of new coronavirus infections spreads, the use of plastic is also reduced in take-out.
Mos Food Services will introduce spoons and forks made of biomass plastics with 25% domestic inedible rice. Rice and other products that were not marketed for food use because they were too small or did not have sufficient moisture content are used. When customers purchase soups and salads to take home, they will be offered free of charge if they so request. Currently, plastic spoons and forks are offered, and this shift from plastics to biomass plastics will increase the unit purchase price several times.
They will first introduce the service in August at 25 stores with relatively large numbers of customers in Tokyo and Osaka, and will expand the service nationwide from October onward. If all approximately 1,250 stores were to install the system, it is expected to reduce plastics by about 3 tons per year.
Mos Food Services basically provide metal spoons and forks for in-store dining, but plastics have been used for take-out. Following the enactment in April of the "Plastic Resource Recycling Promotion Law," which encourages restaurants to reduce the use of disposable plastics, Mos Food began asking take-out customers if they need plastic spoons and forks. Switching to products made of biomass plastics and promoting de-plasticization. In the future, the company intends to reduce the quantity of plastics used in to-go cup lids and other items.