August 10, 2023
Municipalities in the Tokyo Metropolitan Area are Enhancing their "Night Tourism" Content to Target Tourists and Others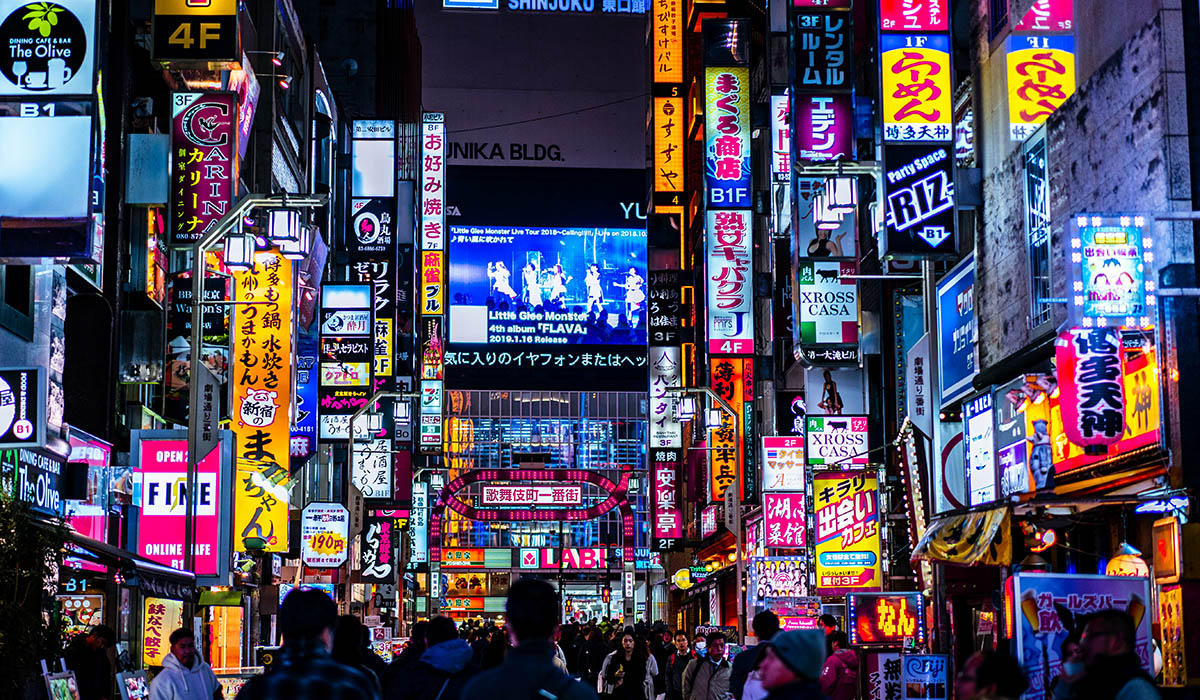 While there has been a rapid recovery in the number of foreign visitors to Japan, there is also an aim to have residents enjoy the area in cooperation with businesses and hotels. The provision of nighttime tourism, not only during the daytime, is an essential theme for tourism promotion that leads to the comfort of tourists and residents.
The Tokyo Metropolitan Government is using projection mapping as one of the contents for nighttime tourism. In June, domestic and overseas creators began projecting images at the temporary demolition fencing at the west exit of Shinjuku Station.
It is held three times, every 30 minutes starting at 7:30 p.m., each about 5 minutes. It is a daily projection in July of works by Japanese artists on the theme of Japanese food culture and by Indonesian and Romanian artists on the motif of Tokyo over an area of approximately 1,460 square meters.
Regarding projection mapping, Tokyo Metropolitan Government's Tourism Department representative says, "The sound and images have a strong impact and are effective as tourism content." It also aims to disperse outdoor tourists who tend to concentrate during the daytime. Electricity used for projection is environmentally friendly, using green power derived from renewable energy sources.
Yokohama, where nearly 90% of tourists are day-trippers, has been holding a large-scale light festival, "Yorunoyo," in the waterfront area every year since 2020 as a new tourist content for winter nights. Giant light objects are set up, and the event collaborates with companies, office buildings, and hotels in the waterfront area. Light and music shows involving 34 facilities are held eight times per day.