May 20, 2020
Real Japan
An introduction to popular department store basement floors, which have all kinds of Tokyo omiage (souvenirs)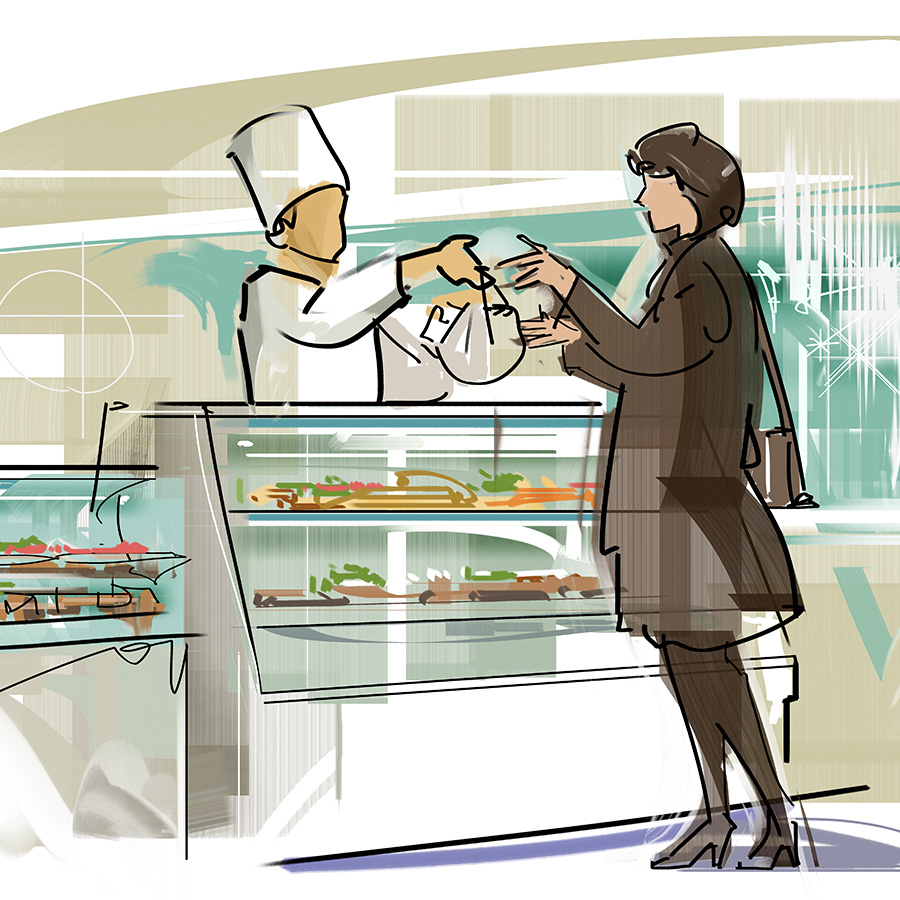 The basement food floors of department stores are a paradise for souvenirs and gifts. They are abbreviated to "depachika" in Japanese. Big department stores are clustered around each of the major station in Tokyo, and their depachika floors are well-stocked omiage spots. They are easy to get to, and large enough to have most kinds of omiage all in one place. Depachika promise to be fun, even if you just wander around, looking and nibbling at the tasting samples.
1. Daimaru Tokyo Branch
Access: Directly linked to the Yaesu North exit of Tokyo Station
"Hoppe Town" is the huge depachika floor of Daimaru Tokyo branch, which boasts Japan's largest selection of goods. It has an abundant lineup of omiage, including classic items unique to Tokyo, classic wagashi (Japanese cake) brands, unusual sweets, and deli dishes you'll want to reach out and sample.
2. Ginza Mitsukoshi
Access: Right next to Ginza Station, on the Tokyo Metro Ginza, Marunouchi, and Hibiya Lines
Ginza is a world-famous shopping district, highly evolved into a concentration of high-end brands. The depachika of Ginza Mitsukoshi, in front of Ginza Station, offers an array of items you can't get anywhere else, like wagashi that originated in the district, and limited-edition sweets. It's the ideal place to look for souvenirs of tourism in Ginza.
3. Tobu Department Store, Ikebukuro Head Branch
Access: Directly linked to Ikebukuro Station of JR, Tobu Tojo Line, Seibu Ikebukuro Line, and Tokyo Metro Marunouchi Line
The Tobu and Seibu department stores are famous as the two big stores of Ikebukuro Station, directly linked to the station. Tobu Department Store, Ikebukuro Head Branch has one of the biggest depachika floors in the Metropolitan Tokyo region. It has a huge array of omiage from famous places. If you saw a cake or snack in a magazine or on TV and wanted to buy some, you're sure to find it here.
4. Isetan, Shinjuku Head Branch
Access: Walk 1 minute from Shinjuku Sanchome Station, or 5 minutes from Shinjuku Station
Isetan has a great selection of products that don't just taste great. They're also stylish in appearance and packaging, and fun to give as omiage gifts. We recommend the limited edition brands that you can only buy at Isetan Shinjuku.
5. Shibuya Hikarie ShinQs
Access: Directly linked with the 2nd floor walkway to Shibuya Station on JR, the Tokyo Metro Ginza Line, and the Keio Inokashira Line
This store is well stocked with cakes from popular brand shops, including wagashi and foreign cakes. It has many smart omiage that can only be found in Shibuya, the young people's district. Other than the depachika floor, the shop inside Hikarie has a great lineup of stylish sundries and accessories that are ideal as Tokyo omiage or gifts.