November 30, 2020
The Art of Japanese Wrapping
Now that carrier bags cost money and carrying one's own shopping bag is the norm, the furoshiki, an idea handed down for over 1,000 years, is in the spotlight.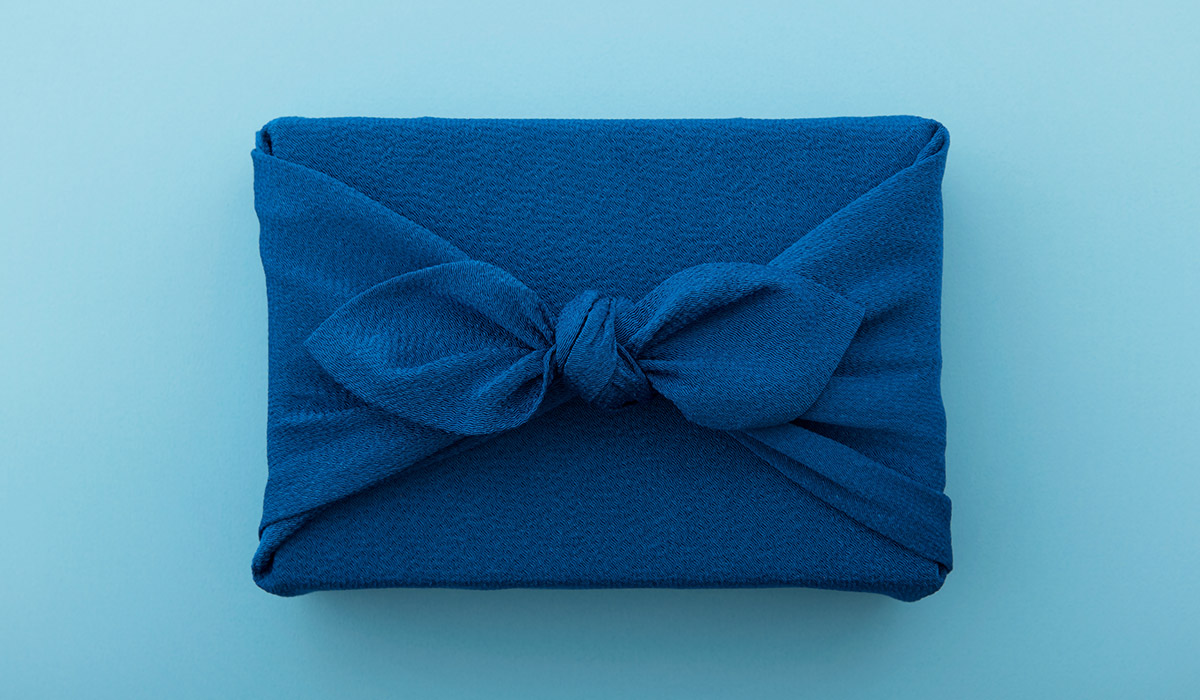 Charging for carrier bags began in July 2020, making it a natural choice for shoppers to bring their own shopping bags. Furoshiki-type bags have recently become a breakout product. When folded, a furoshiki takes no space to carry while you're walking around. Its most amazing feature is that other than wrapping, you can also use it for carrying in the hand or on the back, wear it as an accessory or garment, give it as gift wrapping, or many other uses, depending on how you tie it.
Furoshiki are catching on overseas too. This year, La Maison du Mochi, a cake shop in central Paris, started a service of using furoshiki to wrap cake boxes. By now, many customers go there just to buy the furoshiki. In Europe, the British cosmetics company Lush is rolling out furoshiki to various countries, as a wrapping material that reduces waste and can be used over and over.
A furoshiki the right size can be used to wrap and carry just about any shape, whether it's a big bottle, a watermelon, a cake box, or whatever. It's a freely transforming, all-purpose sheet. They're not just classy items made of traditional materials like silk and hemp. Ones made of polyester with a water-repellent coating are convenient to use as eco bags. "Wrapping with a furoshiki elevates a gift into something more special than its content", says Mathilda Mott founder of La Maison du Mochi.