July 21, 2020
Worcation
It's a New Way of Working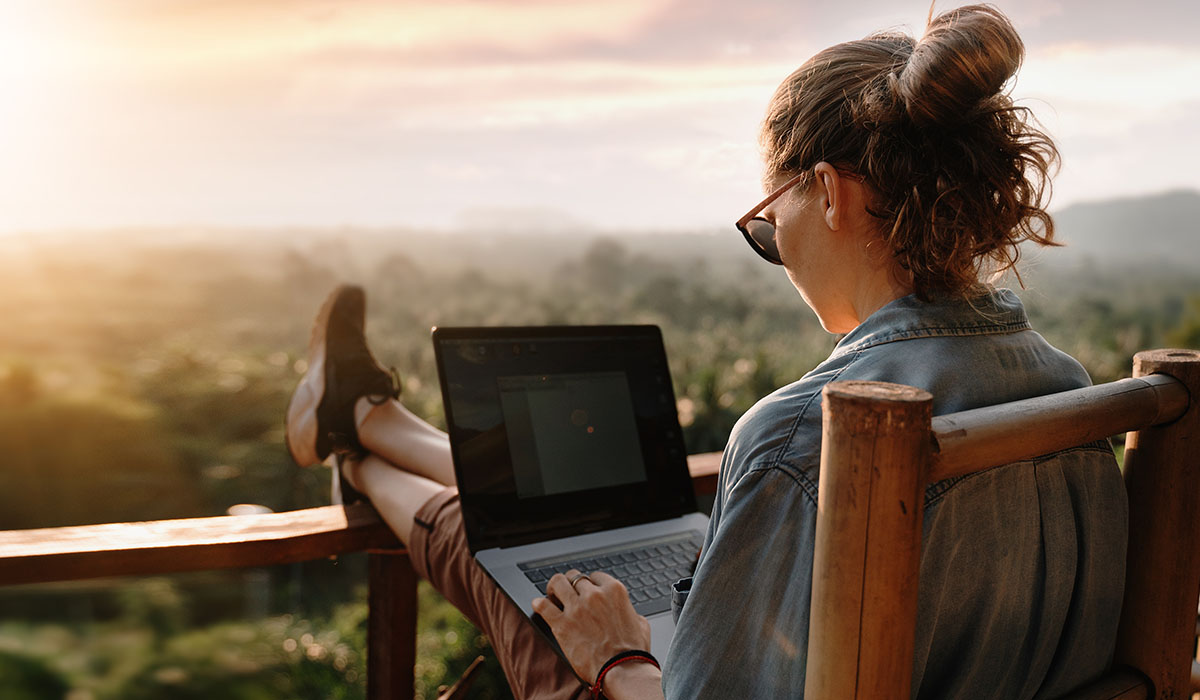 "Worcation" is a coined word that combines work and vacation. It's a new working style, which you can take advantage of remote working while enjoying a vacation in a natural tourist destination away from your workplace. It became popular in the 2000s in the United States.
The Ministry of the Environment will improve the environment so that "worcation" which balances work and vacation can be realized in 34 national parks nationwide. It will support Internet environmental maintenance such as Wi-Fi at accommodation facilities as well as repairing of those facilities. Following the new coronavirus, interest in rural life rich in nature away from metropolitan areas is increasing. While the number of visitors to Japan has been declining vastly, it proposes office utilization and encourage the use of national parks.
The Ministry of the Environment covers national parks and facilities in national parks as well as 80 hot springs nationwide. It is planned to conduct a tour that introduces "worcation".
For instance, in Wakayama Prefecture, a growing number of companies are moving to Shirahamacho. Mitsubishi Estate started to provide office space for "worcation" since May 2019, and related businesses are also expanding.
Companies are intrigued by "worcation" as a measure for promoting acquisition of paid leave. Japan Airlines conducted a pilot test in 2017 and officially introduced it from 2018.
On the other hand, it is pointed out that the line between work and vacation becomes ambiguous. It is likely that it requires in future to properly grasp and evaluate the work conditions of employees and pay appropriate compensation accordingly.